AMD has announced the pricing and availability of a new lineup of Ryzen 5000 series CPUs, including the new Ryzen 7 5800X3D. The company also announced expanded support for 300 series chipsets for the new processors.
The new Ryzen 7 5800X3D is the company's first CPU to feature the new AMD 3D V-Cache technology, which helps it deliver 15% more gaming performance compared to CPUs without stacked cache technology. The new 8-core processor will be available globally starting April 20, 2022, and will be priced at an SEP of USD 449.
"Whether you're an early adopter seeking the ultimate in gaming performance with the first Ryzen processor featuring AMD 3D V-Cache technology or a new gamer building your first rig, you can find a best-in-class experience with AMD," said Saeid Moshkelani, senior vice president and general manager, Client business unit, AMD. "With today's announcement AMD is offering users the power of choice by bringing leadership gaming performance to all levels of system builds."
The other new processors that were introduced include the Ryzen 5 5600, Ryzen 5 5500, Ryzen 5 4600G with AMD Radeon graphics, Ryzen 5 4500, and AMD Ryzen 3 4100.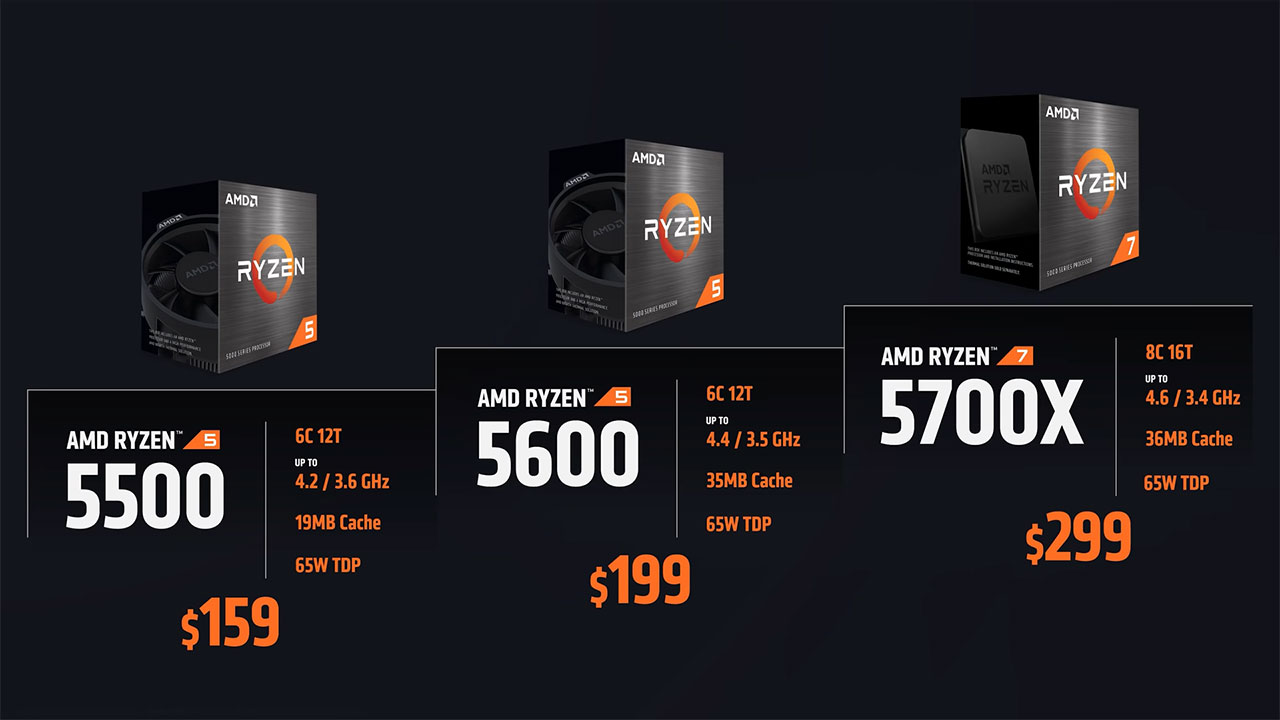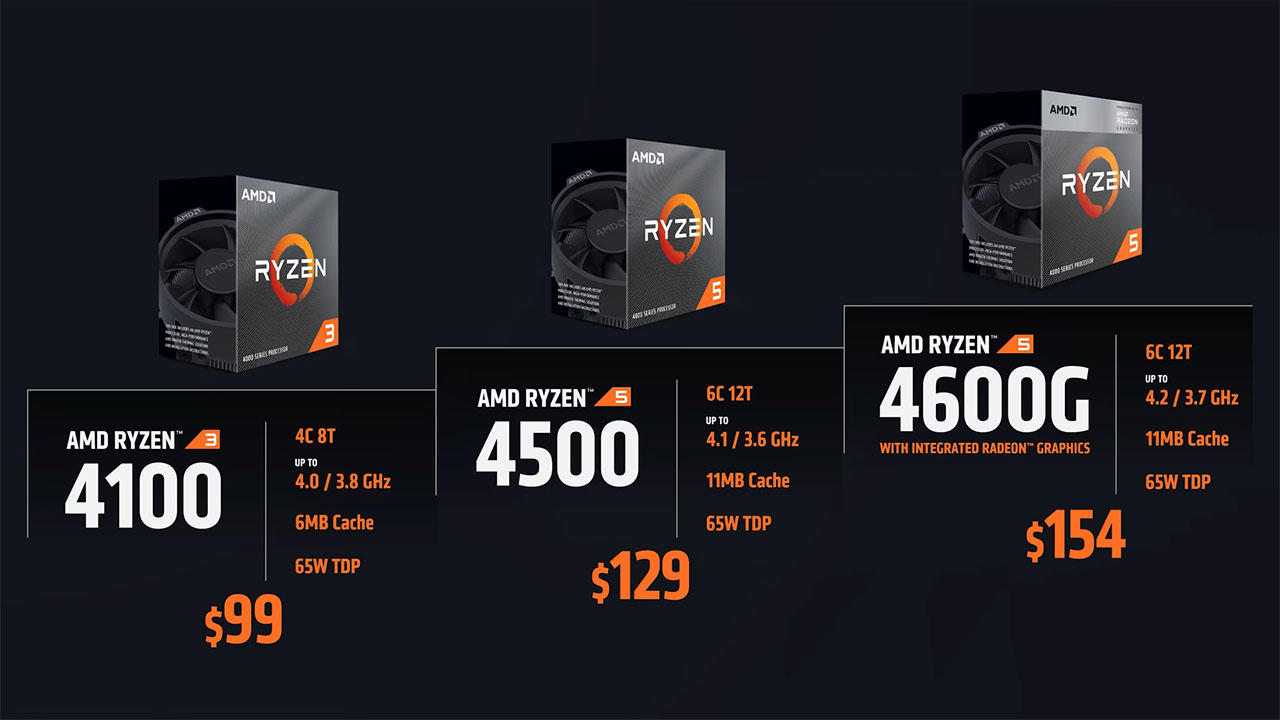 AMD also announced that its extending support for Ryzen 5000 series processors on AMD 300 series chipsets, including the newly announced desktop processors. The new Ryzen 5000 series processors will be supported on AMD X370, B350 and A320 chipsets. Selective BETA BIOS updates are expected to become available in April.
| Model | Architecture | Cores / Threads | Boost / Base Frequency (GHz) | Total Cache (MB) | TDP (Watts) | PCIE Support | Cooler | Price (USD SEP) |
| --- | --- | --- | --- | --- | --- | --- | --- | --- |
| AMD Ryzen 7 5700X | "Zen 3" | 8 / 16 | Up to 4.6 / 3.4 | 36 | 65W | Gen 4 | N/A | $299 |
| AMD Ryzen 5 5600 | "Zen 3" | 6 / 12 | Up to 4.4 / 3.5 | 35 | 65W | Gen 4 | Wraith Stealth | $199 |
| AMD Ryzen 5 5500 | "Zen 3" | 6 / 12 | Up to 4.2 / 3.6 | 19 | 65W | Gen 3 | Wraith Stealth | $159 |
| AMD Ryzen 5 4600G with AMD Radeon graphics | "Zen 2" | 6 / 12 | Up to 4.2 / 3.7 | 11 | 65W | Gen 3 | Wraith Stealth | $154 |
| AMD Ryzen 5 4500 | "Zen 2" | 6 / 12 | Up to 4.1 / 3.6 | 11 | 65W | Gen 3 | Wraith Stealth | $129 |
| AMD Ryzen 3 4100 | "Zen 2" | 4 / 8 | Up to 4.0 / 3.8 | 6 | 65W | Gen 3 | Wraith Stealth | $99 |