ADATA has officially launched their new Premier Pro SP920 solid state drive in the Philippines. The new drives are equipped with the latest-gen Marvell controller which makes use of the SATA III 6Gb/sec specification.
The new drives come in 4 different capacity variants – 128GB, 256GB, 512GB, and 1TB. According to ADATA, the Premier Pro SP920 drives make full use of the NAND flash chip capacity which results in a 7% increase in the drive's usable storage space compared to other competing SSDs in the market.
The Premier Pro SP920 drives are also said to be capable of 4KB random read/write speeds of up to 98,000/88,000 IOPS, with sequential read and write speeds of up to 560/500 MB/sec. ADATA also claims that the new drives can maintain their performance even when the disk is at 90% capacity which runs contrast to how other SSDs perform when they're storage space is near to full.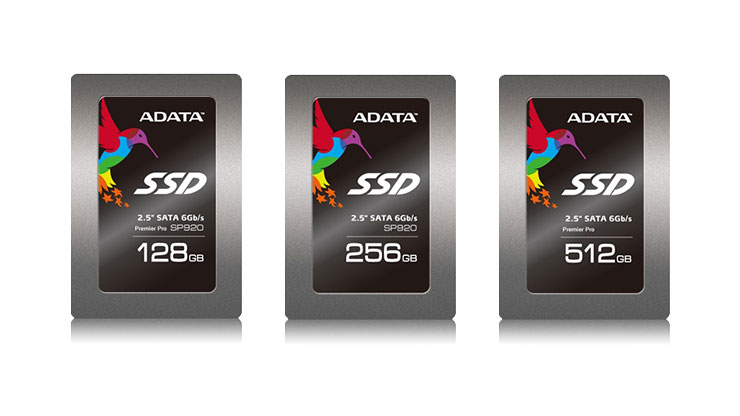 ADATA has also recently released its SSD Toolbox software which allows users to access disk information, change settings, and improve SSD lifespan & performance.
The 128GB and 256GB variants of the ADATA Premier Pro SP920 are now available at selected retailers while the 512GB and 1TB variants will be released at a later date. The Premier Pro SP920 solid state drives come with a 2.5mm holder for compatibility with both 7mm and 9.5mm drive bays. As for pricing, ADATA did not specify an SRP for any of the SP920 drives but we've contacted them and we'll update this post if and when they get back to us.