Higher refresh rate monitors are slowly becoming more common these days as companies release models that feature both a fast display and an affordable price tag. The Lenovo G24-20 is one of the new monitors Lenovo released this year, alongside its larger brothers the G27-20 and the G27q-20. The G24-20 is a follow up to Lenovo's G24-10 that was released several years ago and features a number of improvements from its predecessor in its design, features, and specifications to bring it up to speed to today's market.
It's a 24-inch 1080p monitor that's targeted towards gaming with its higher 144Hz refresh rate and FreeSync Premium support. It's also one of Lenovo's more affordable options for a gaming-centric monitor outside of its higher end Legion lineup. With a price tag of PHP 11,995, the G24-20 is cheaper or at par with some of its nearest competitors.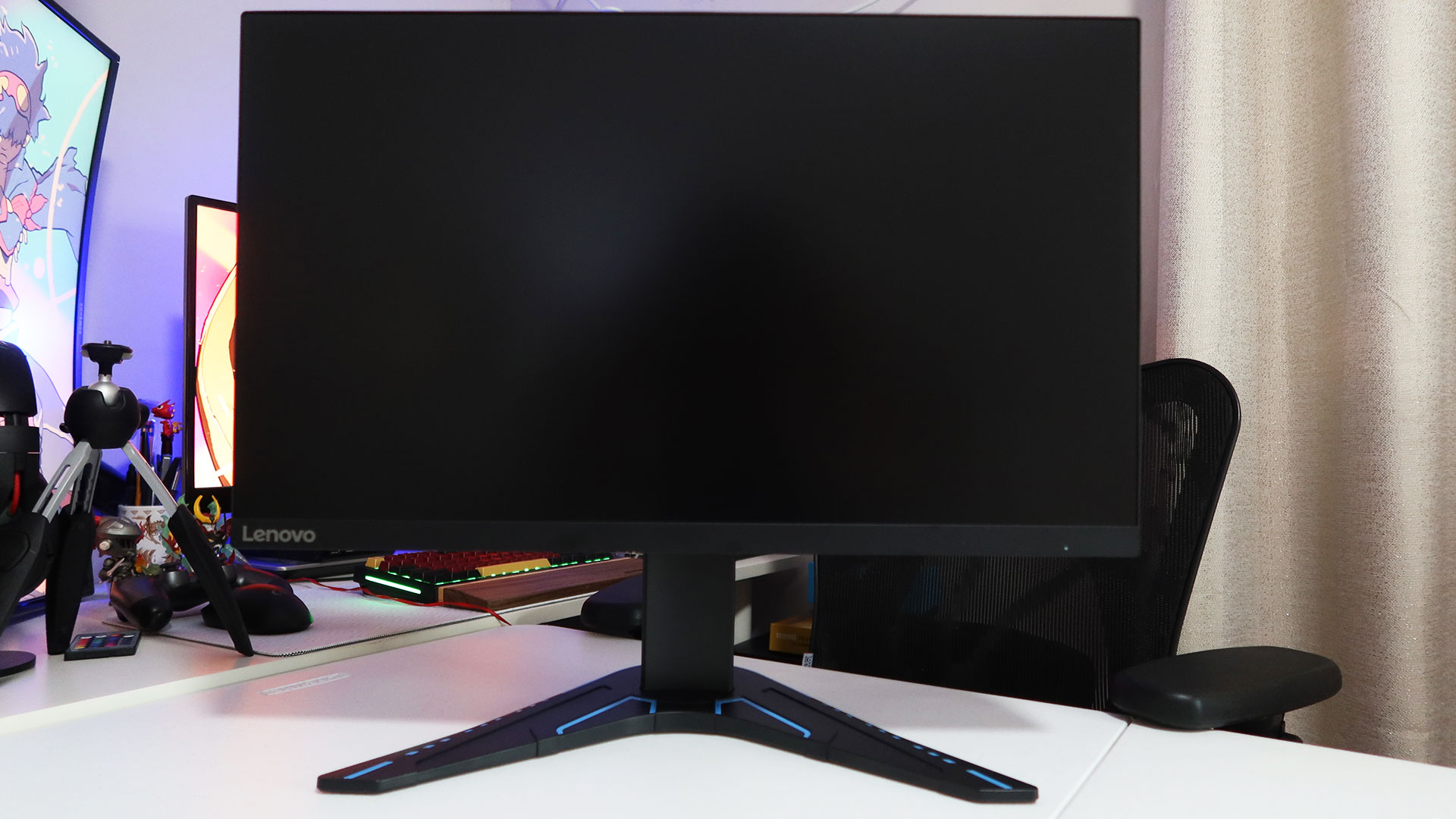 Inclusions
Apart from the monitor itself and its accompanying stand, the box of the G24-20 also includes a quickstart guide, warranty paperwork, a three-prong power cable, and a DisplayPort cable. Lenovo choosing to include a DisplayPort cable as opposed to an HDMI cable lets users utilize the G24-20's AMD FreeSync Premium features out of the box.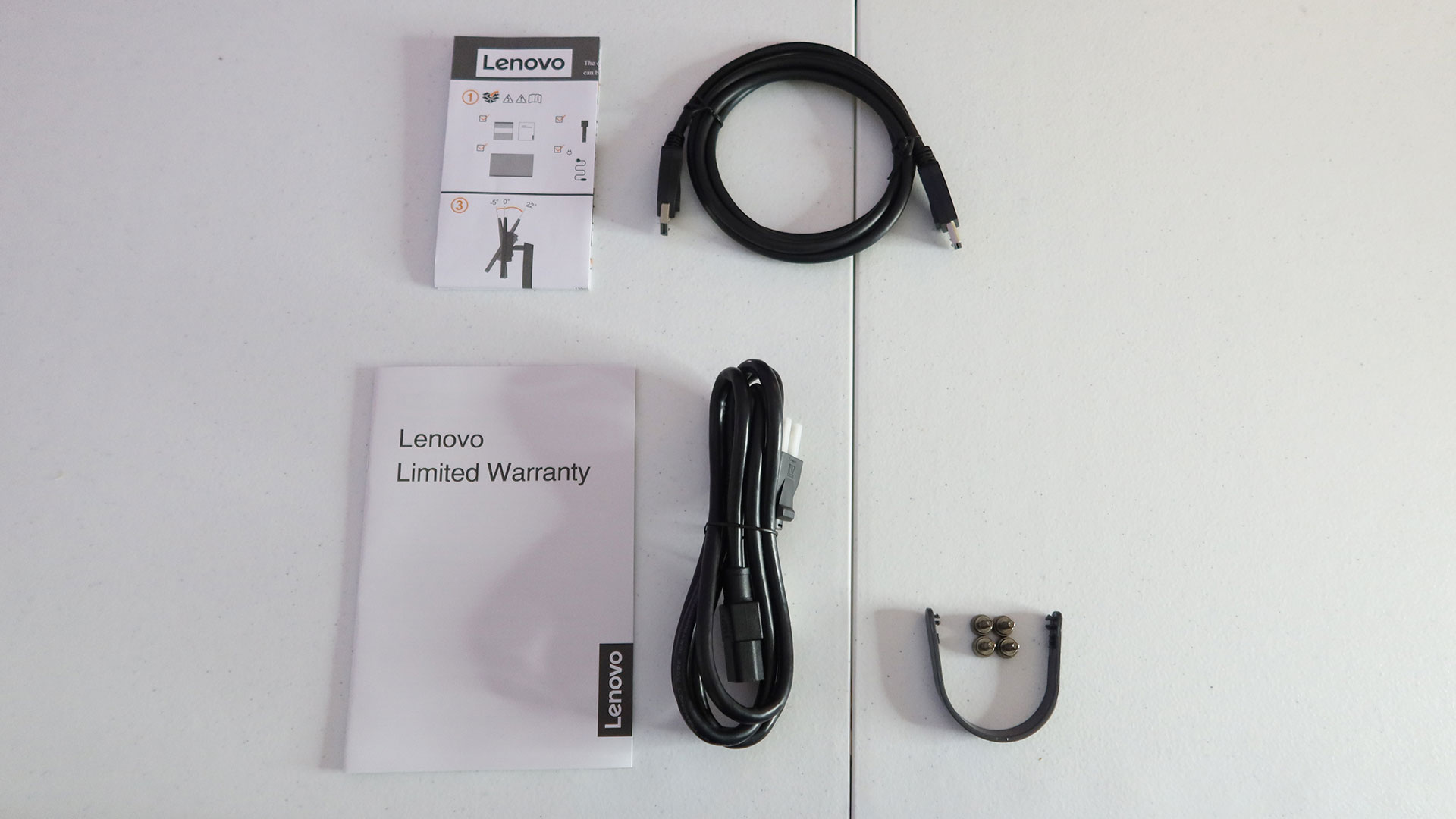 Assembly
The stand of the G24-20 is one of the more significant upgrades Lenovo has made with this new monitor. Rather than a simple tilt-only stand on a separate mounting assembly like the G24-10, the G24-20 utilizes its VESA mounting bracket for its stand.
Assembling the stand of the G24-20 and attaching it to the monitor is fairly easy. The stand comes in two parts which attach via a single captive d-ring screw at the bottom of the base. The stand is then attached to the monitor body via four toolless thumb screws.
The stand of the G24-20 is capable of tilt and height adjustments, making it significantly more versatile than its predecessor. Users can tilt the display up by up to 22-degrees, down by up to 5-degrees and adjust its height along a range of 13cm.
While it's also possible to position the monitor vertically, it would require unscrewing it from the stand and reattaching it vertically. The stand also features a hoop attached to the back where users can route cables through for a slightly cleaner setup.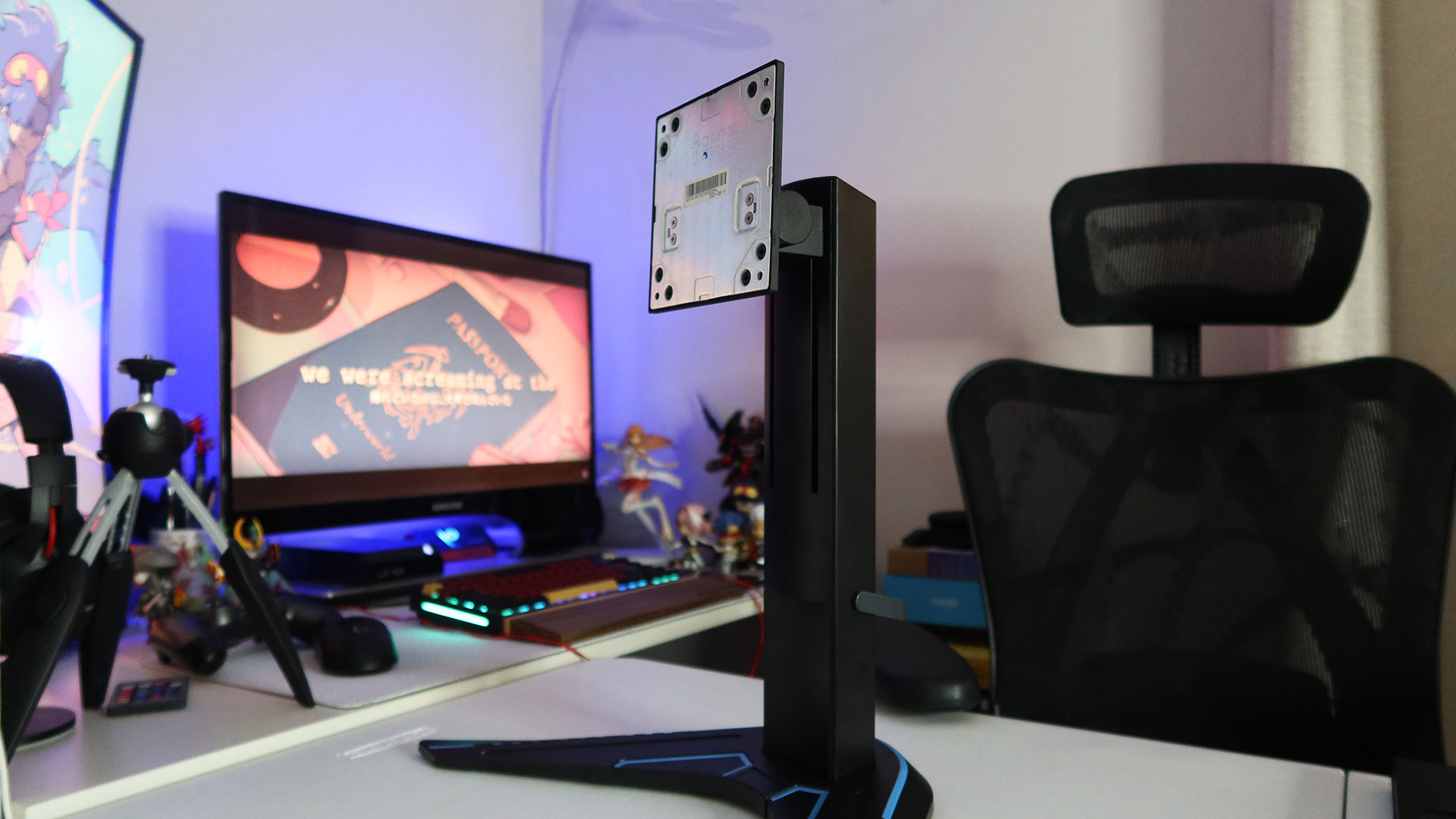 The overall design of the stand is fairly simple and conventional, with its almost rectangular neck and v-shaped base, apart from the blue accents along the base that coincides with the branding of Lenovo's gaming-centric products.
Design & Features
The most noticeable upgrade Lenovo has made with the G24-20 is its new design that features almost no bezels on top and on its sides, which gives the monitor a cleaner look and helps provide a more seamless experience when multiple G24-20 monitors are used side by side.
The thin bezels of the G24-20 has also allowed it to have a slightly bigger display than its predecessor, measuring 23.8-inches as opposed to 23.6-inches, while also featuring a smaller overall footprint.
The bottom of the display, where the only sizable bezel is located, features the company's logo as well as a single LED status light.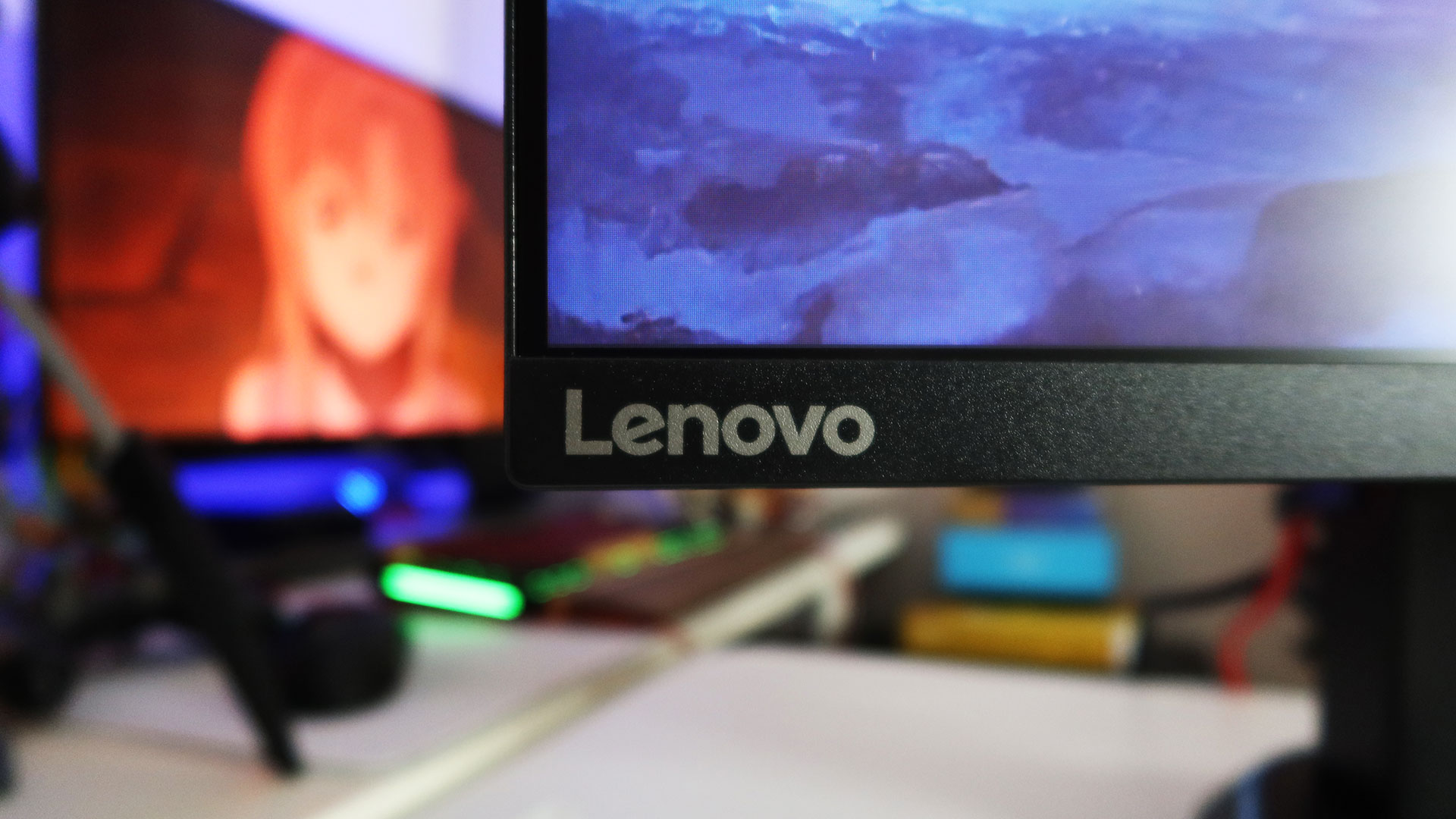 On the back of the G24-20 is where its controls and ports are found. There are five buttons near the right-hand edge, one for power and four for controlling the OSD, and a set of downward facing ports across the center of the monitor's main component enclosure.
The G24-20 is equipped with two HDMI 2.0 ports, one DisplayPort 1.2 connector, and one 3.5mm audio out jack. Like some monitors in its size and price range, the G24-20's power delivery assembly is built into the enclosure so there's no external power adapter, just a cable.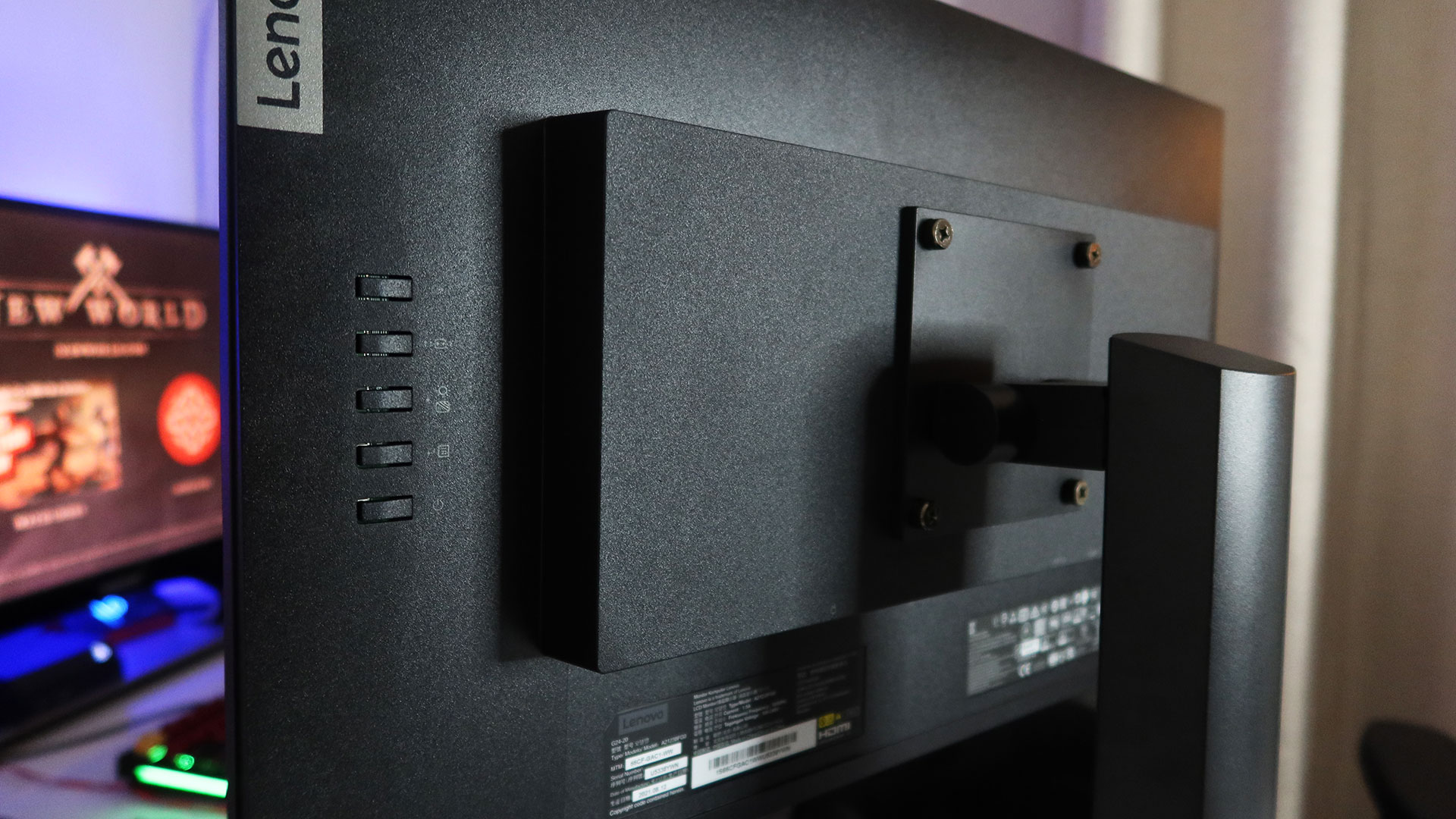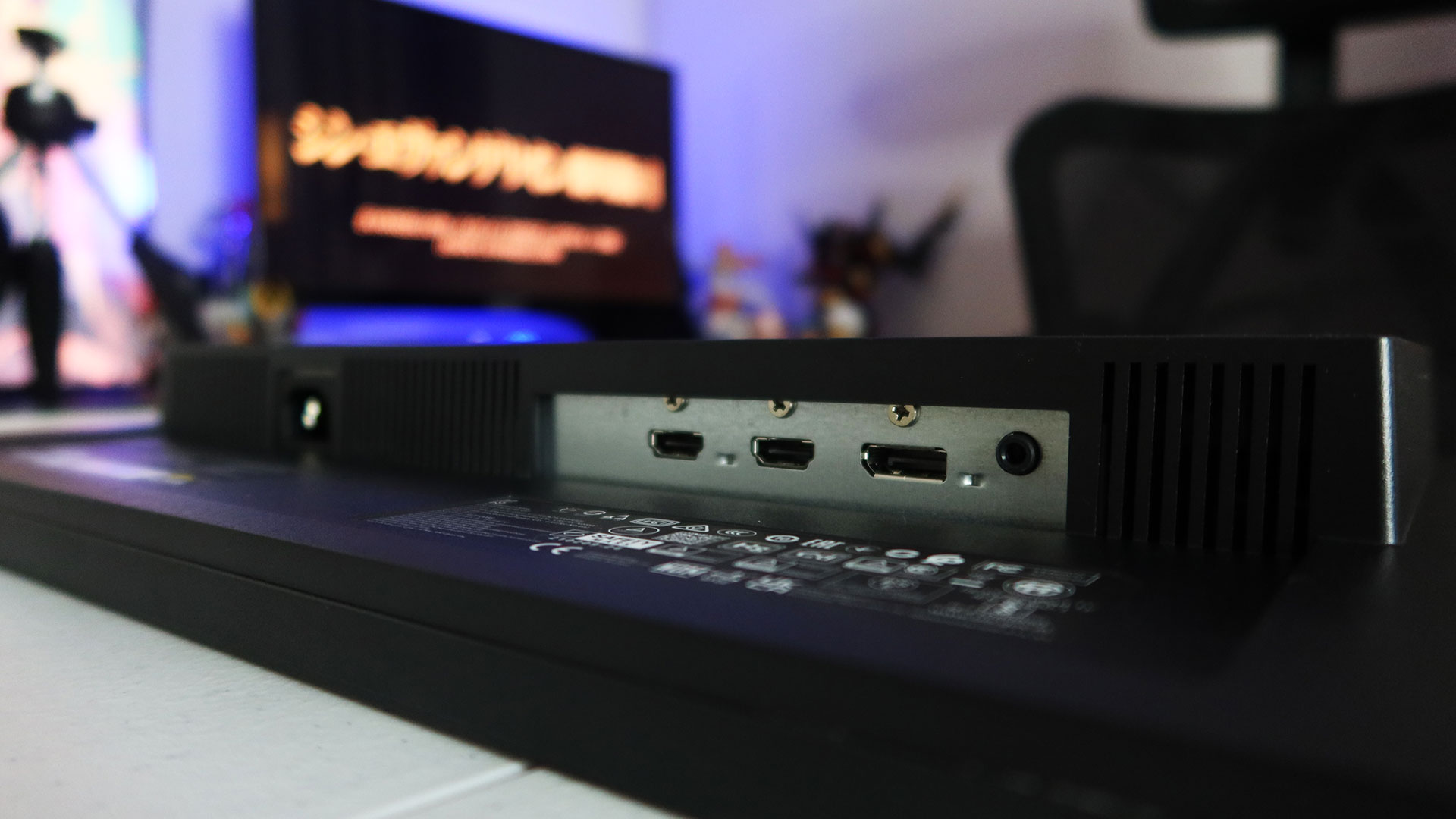 OSD
The OSD of the G24-20 comes in a bog standard design and includes the typical controls for brightness, contrast, saturation, and color temperature.
Users can also control certain features such as Dynamic Contrast Ratio, Dark Boost, HDR, AMD FreeSync, sRGB mode, and Low Blue Light mode.
There are also settings for some of the monitor's more gaming-focused features such as the aptly named Game Mode, Over Drive, and MPRT. There's also an option to display the monitor's current refresh rate to help users keep track.
It must be noted though that some settings don't work with each other and will be unavailable when the other is switched on. Some examples include FreeSync and MPRT as well as the sRGB mode and the other color-related controls.

Performance
Lenovo has equipped the G24-20 with an IPS panel, so users will generally encounter better colors and viewing angles at the cost of shallower contrast than its counterparts with VN panels while having an overall advantage against those with TN panels due to its fast performance.
The G24-20 has a refresh rate of 144Hz, which can be overclocked to 165hz, as well as a response time of up to 0.5ms with MPRT. We verified and tested the monitor's refresh rate for frame skipping using Blue Buster's tools and the G24-20 performed well at both 144Hz and 165Hz.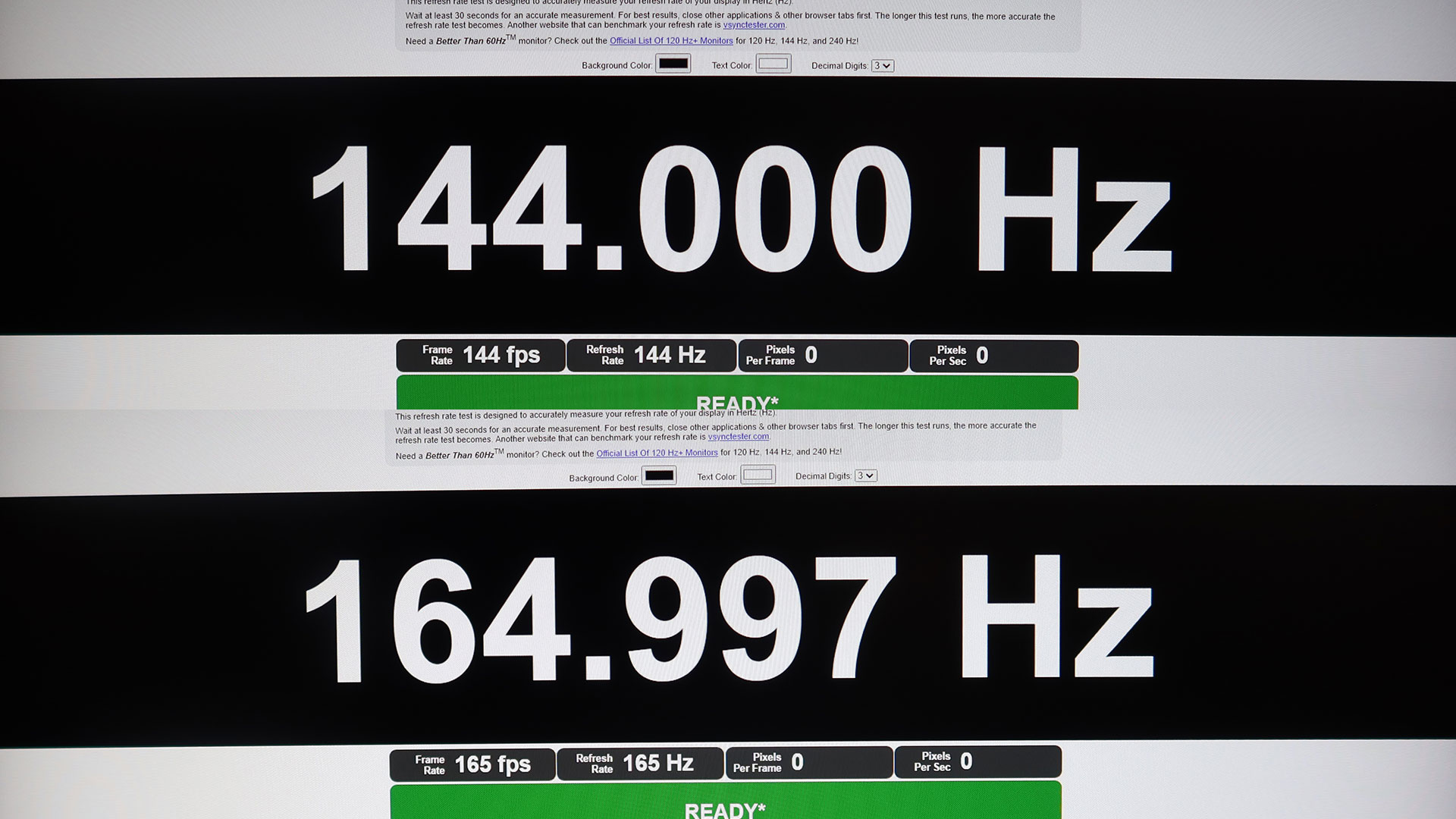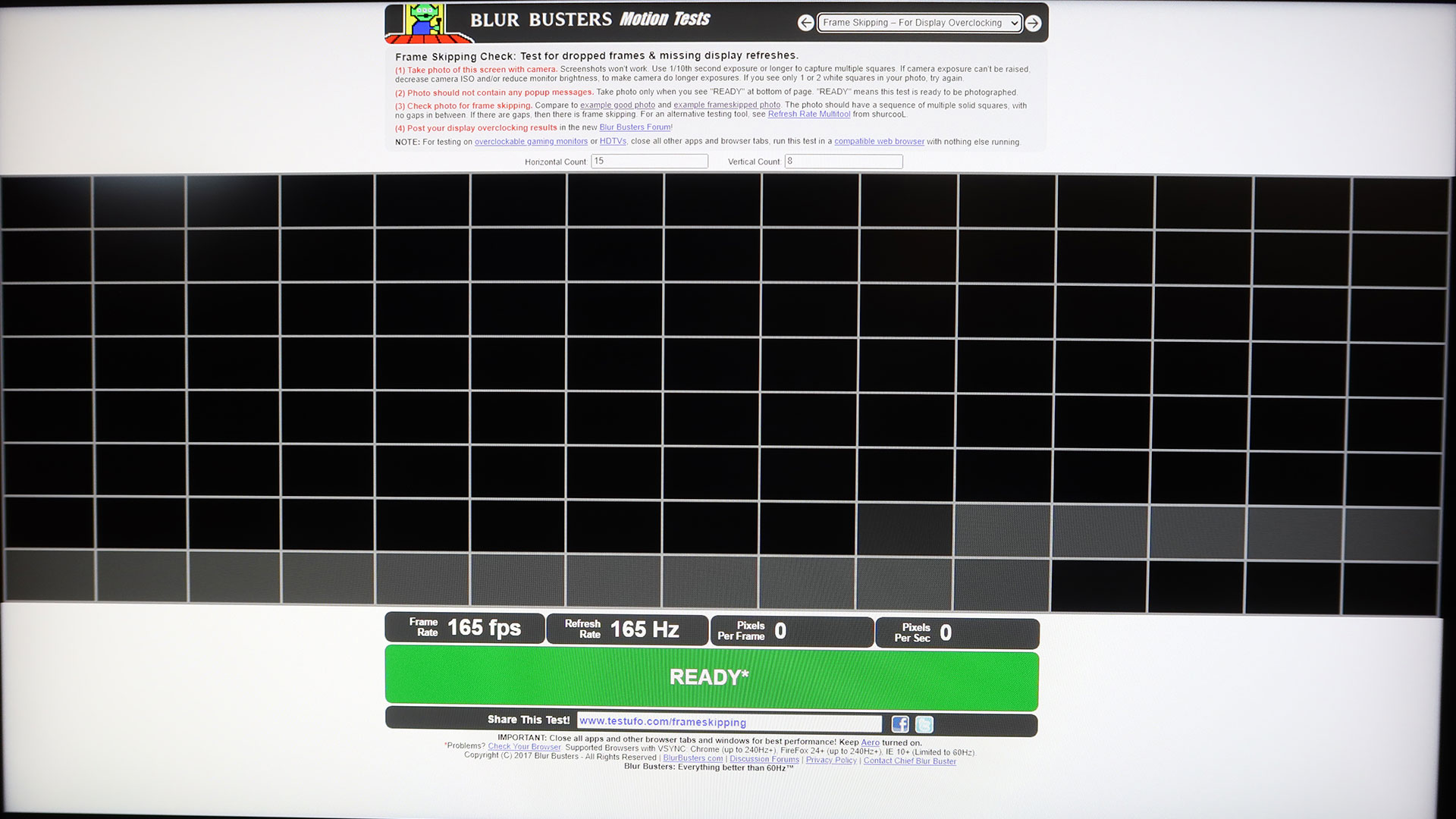 As previously mentioned, the IPS panel of the G24-20 expectedly gives it excellent viewing angles, with no noticeable difference in quality when viewing the display at wider angles. And its peak brightness of 350 nits also helps in this regard.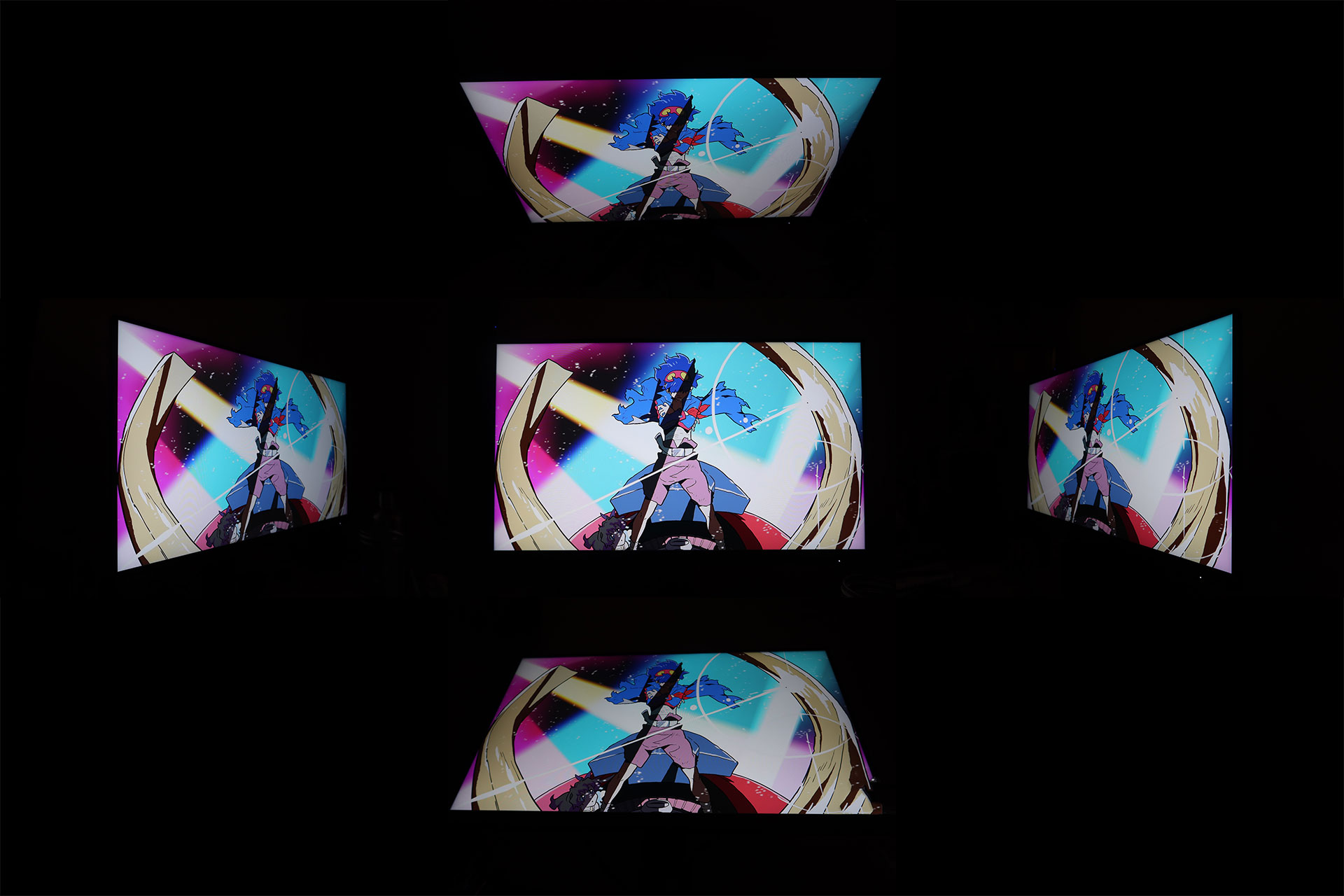 There were also no issues with backlight bleeding with our G24-20, although blacks can seem grayer in some instances.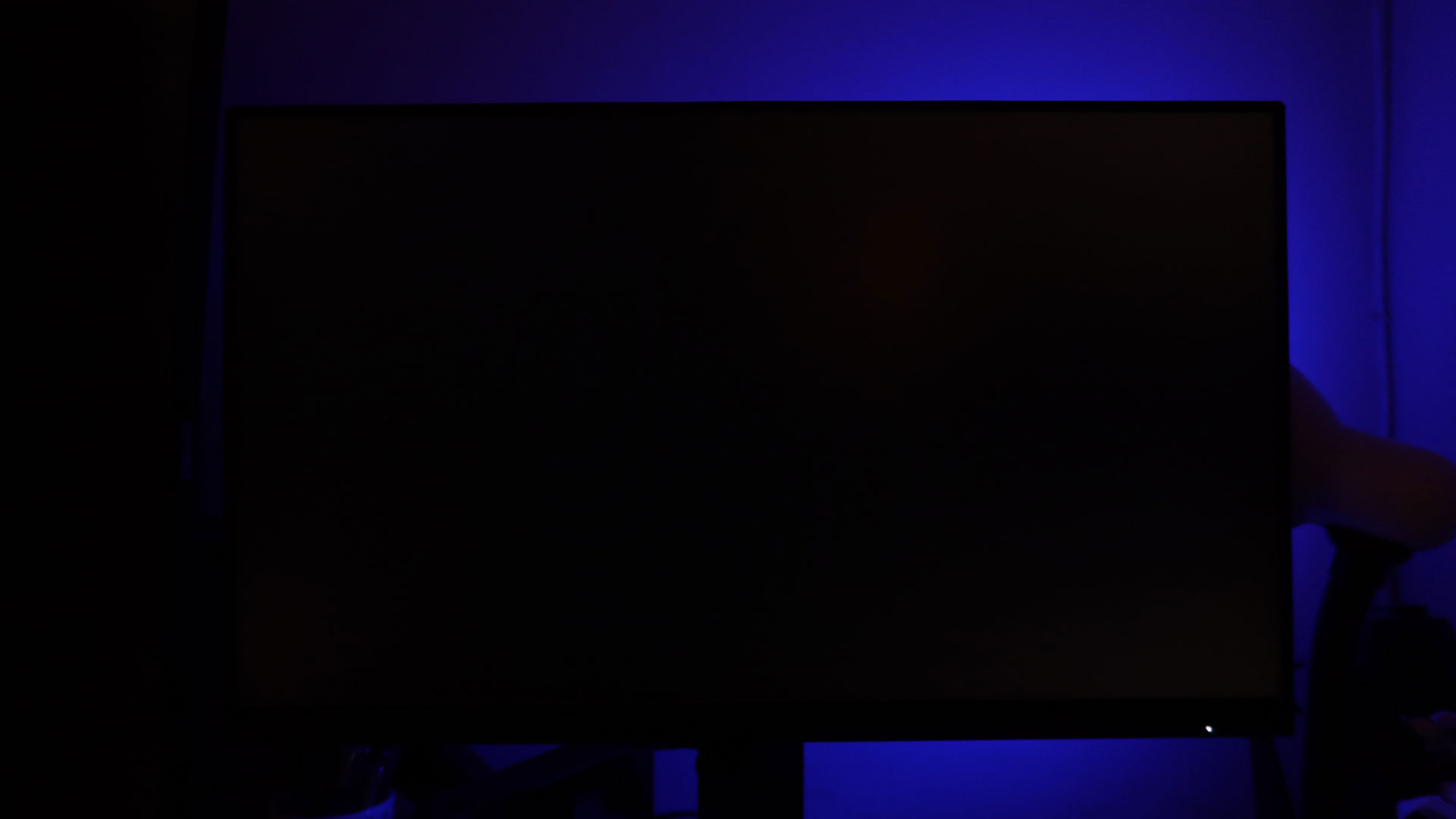 We tried out several games and game benchmarks on the G24-20 to see what the experience is like with its main use case: gaming, including CS:GO and New World as well as the benchmark tools of Final Fantasy XIV, F1 2019, and Shadow of the Tomb Raider.
The combination of the G24-20's IPS panel and 144Hz refresh rate makes the gaming experience on it pretty immersive, with a combination of great colors as well as clear and smooth visuals even at higher frame rates.
We also tried out the media viewing experience of the G24-20 by checking out some recent anime trailers as well as a couple of HDR content. In both cases, we were pretty happy with the color reproduction of the G24-20, especially when compared to our older monitors.
The 99% sRGB color gamut of the G24-20 means it can also be used for casual photo and video editing and the inclusion of an HDR mode also allows users to access HDR content on it, although the quality of the viewing experience may not be as good as more expensive TVs or monitors with HDR certifications.
Conclusion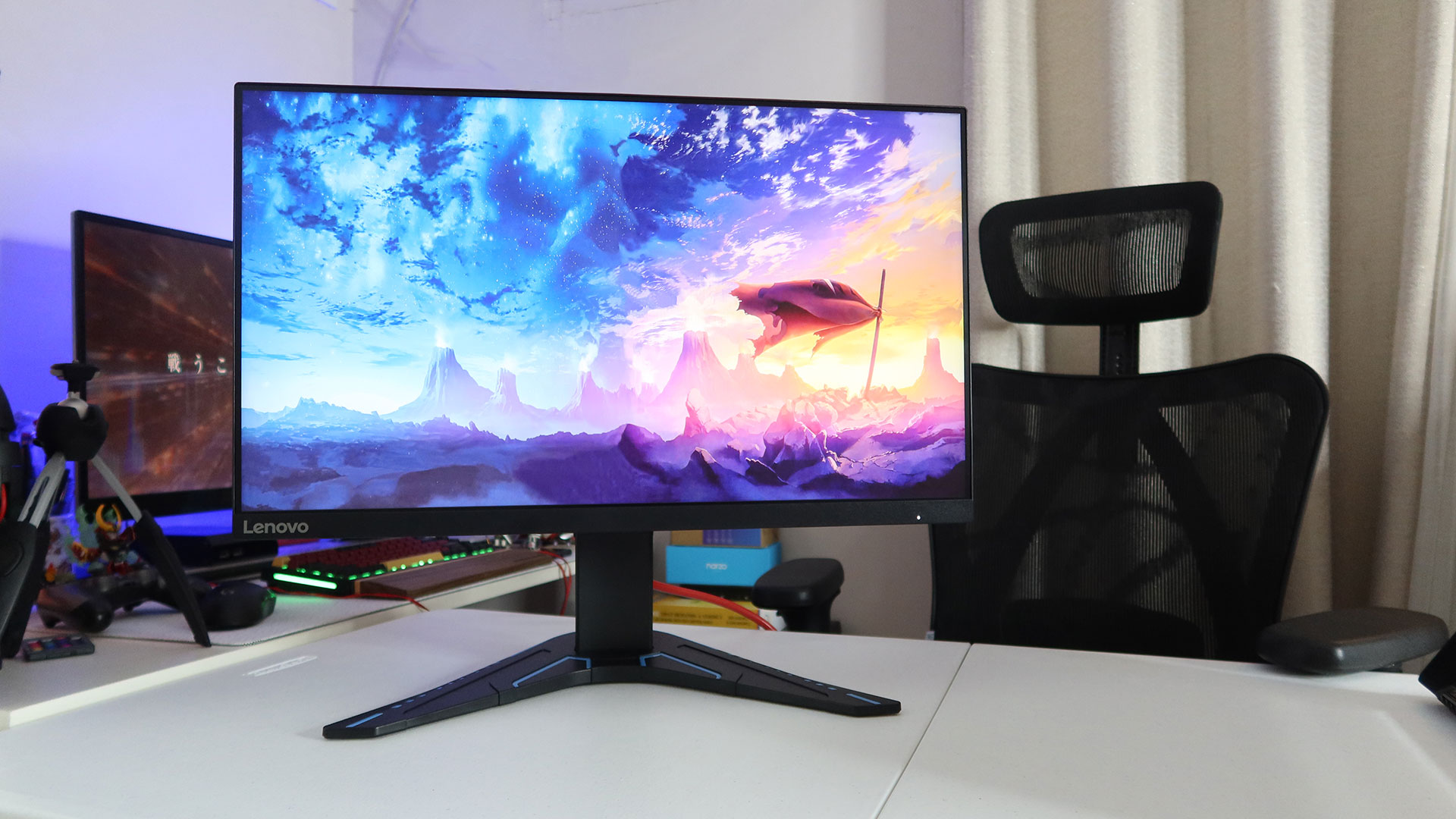 Lenovo has done a great job at building upon the G24-10 with the new G24-20. The move to a height- and title-adjustable stand that utilizes the monitor's VESA mounting bracket was a great decision while choosing an IPS panel for better colors and viewing angles makes it more versatile. Furthermore, it's image and color quality as well as its fast refresh rate work together to offer a rather enjoyable gaming experience. With a price tag of PHP 11,995, the G24-20 is great value for those looking for a balanced monitor that can be used for both gaming and casual content creation at a relatively affordable price.
Our review unit of the Lenovo G24-20 was provided by Game One PH. The new monitor is available through Game One PH's e-commerce platforms, including their website, Lazada, and Shopee. Check out the links below:
Game One PH Website: https://gameone.ph/
Facebook: https://www.facebook.com/gameoneph
Lazada: https://www.lazada.com.ph/products/lenovo-g24-20-238-gaming-monitor-144hz-i2388965977-s10879809686.html?spm=a2o4l.seller.list.2.4926176bUymHU0&mp=1
Shopee: https://shopee.ph/product/124930893/10854745059/
iTECH PH : https://www.itech.ph/
Facebook: https://www.facebook.com/itechphil