Mobile Suit Gundam Extreme VS Maxi Boost ON is one of the latest games in the Gundam VS series and the latest to come to consoles, specifically the PlayStation 4. The game was originally released in arcades in Japan back in 2016 and will finally make its way to the PS4 this year. We were able to try out Mobile Suit Gundam Extreme VS Maxi Boost ON during its recent network test and here are our first impressions.
Just as a note, Mobile Suit Gundam Extreme VS Maxi Boost ON is not to be confused with 2017's Gundam Versus, which is a standalone, console-only title albeit under the same series.
During the network test, we only had access to the game's Free Play and Online Play game modes. Most of our time was spent in Free Play as it took quite a long time to get matches in the Online Play mode, which might have been due to the time we tried to find matches.. When we did successfully get a game in Online Play, the match ran pretty well without many latency issues even with four different players in the same match.
The Free Play mode lets you set up a variety of matches. You can choose to play against either one or two enemies and either have a teammate or not. You can also choose if the combatants will be controlled by the CPU or a second player. In the case of the former, you can also choose how challenging the CPU AI will be (from Easy to Extreme). You can also choose the stage, music, and battle settings for the match, among others.
Lastly, you can choose the mobile suit that each combatant will be using. The game features an incredibly large roster of 183 mobile suits from across the entire Gundam franchise. Apart from the mobile suits from the franchise's anime series, suits from the franchise's different movies, OVAs, mangas, and light novels are also included. It's a pretty large and extensive roster and is quite a treat for any fan of the Gundam franchise.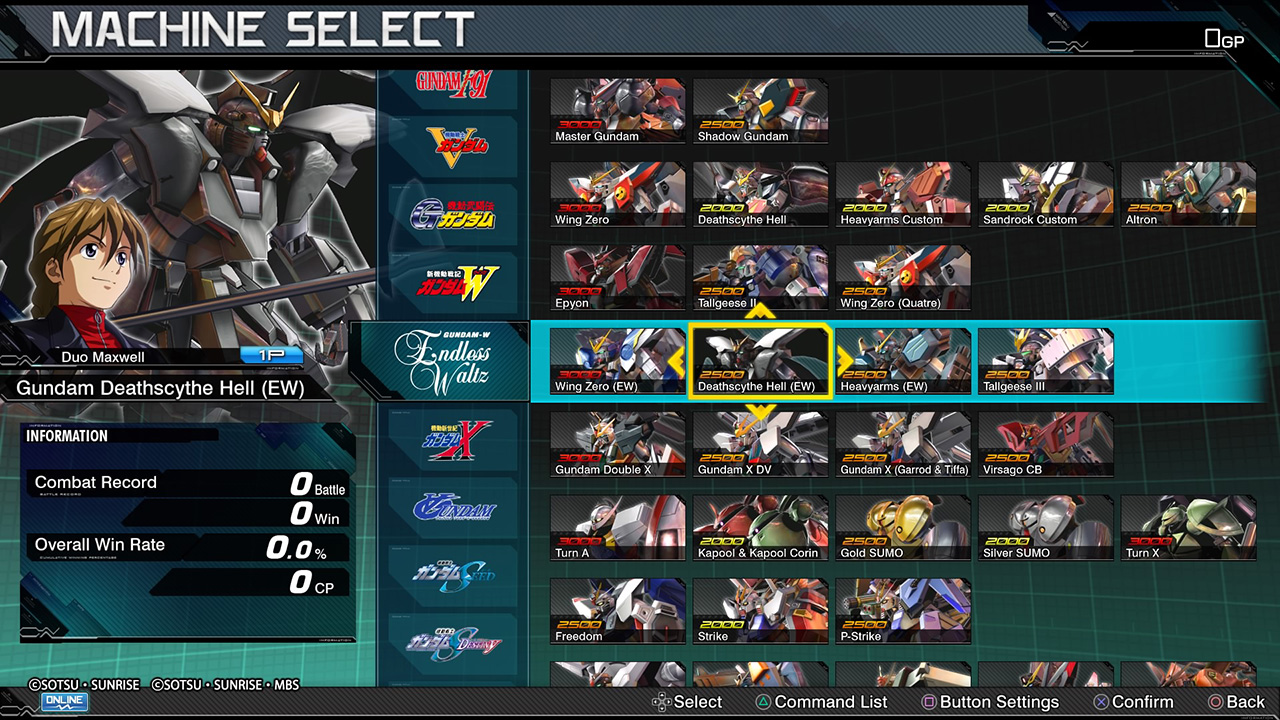 In spite of its humongous roster, each of the game's mobile suits are able to keep most of their unique characteristics from their respective source material, such as their weapons, abilities, and traits, such as Wing Zero's twin beam rifles or Dynames' rifle bits. The game's large and diverse roster gives players of any playstyle a lot of options to choose from, especially when it comes to synergizing two mobile suits for the game's 2v2 battles.
The controls of Mobile Suit Gundam Extreme VS Maxi Boost ON do take a bit of time to get used to in addition to getting used to the weapons, abilities, and traits of each of the game's mobile suits. While most weapons and abilities can be accessed just by pressing the corresponding face or shoulder buttons, there are some that require specific direction and button combinations to activate.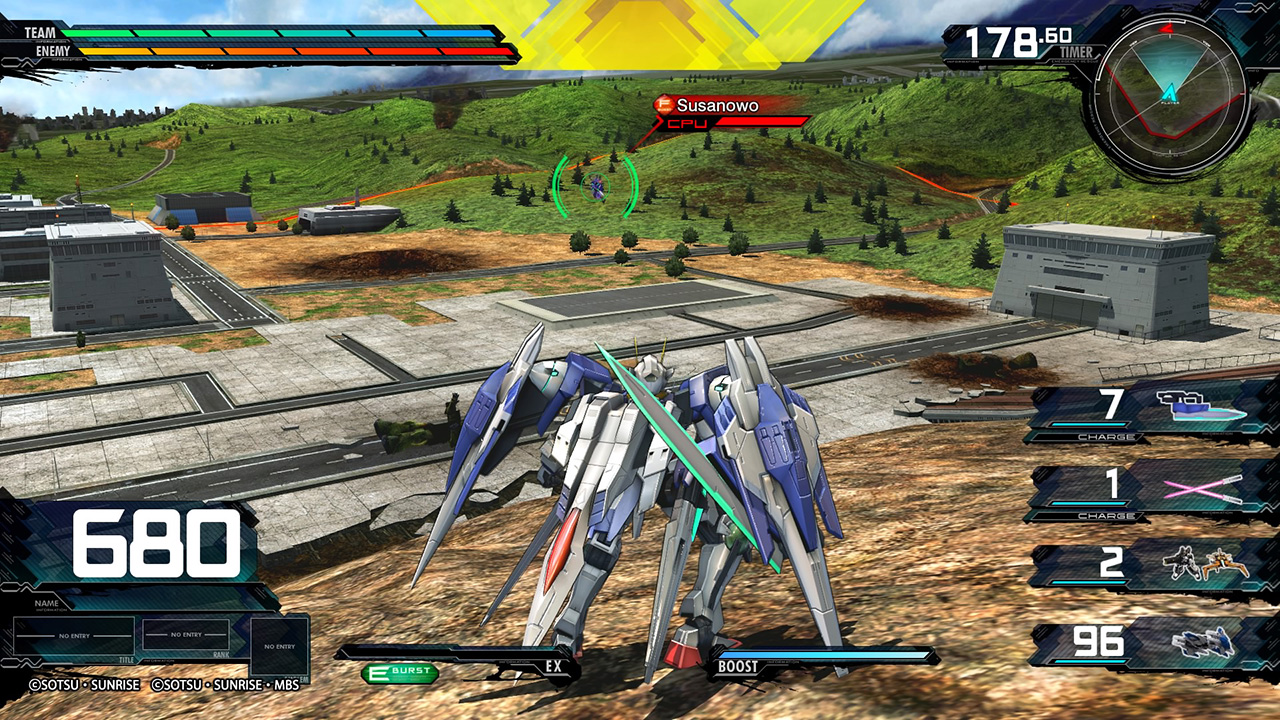 Matches in Mobile Suit Gundam Extreme VS Maxi Boost ON are incredibly fast-paced with barely a dull moment. Once you have a hang of the game's controls and mechanics, you'll find yourself almost endlessly zooming around the map whilst unleashing your array of weaponry against your opponent/s, who will be doing the same. While matches don't last very long, they are definitely far from being uneventful.
Conclusion
Even with the short time we had and the limited content available during the network test, we were still pretty impressed and enjoyed our time with Mobile Suit Gundam Extreme VS Maxi Boost ON. It's showing itself to be a pretty good PlayStation 4 port so far and we hope the final release is even better, one way or another. Suffice to say, we're looking forward to trying out the game's other modes and just playing more of the game in general.