Goodbye, Rampage! Hello, Conquerors Manila 2018!
For more than half a decade, the biggest League of Legends event in the Philippines has been the annual Rampage event in Manila. But this year, the folks at Garena have changed things up with Conquerors Manila 2018, which isn't only the biggest LoL event in the country but also the region, as teams from around Southeast Asia compete at the event for a slot in the 2018 League of Legends World Championship Play-In Stage as well as a prize pool of $250,000.
The eight teams participating include the top teams from national qualifiers in the Philippines, Malaysia, Thailand, Indonesia, and Singapore. The first three countries were each given two slots while Indonesia and Singapore each have one. Here's the list of the teams competing at Conquerors Manila 2018 and their respective countries of origin:
Philippines
Mineski
ArkAngel
Malaysia
Kuala Lumpur Hunters
Team Anything
Thailand
Ascension Gaming
MEGA
Indonesia
Bigetron Esports
Singapore
Resurgence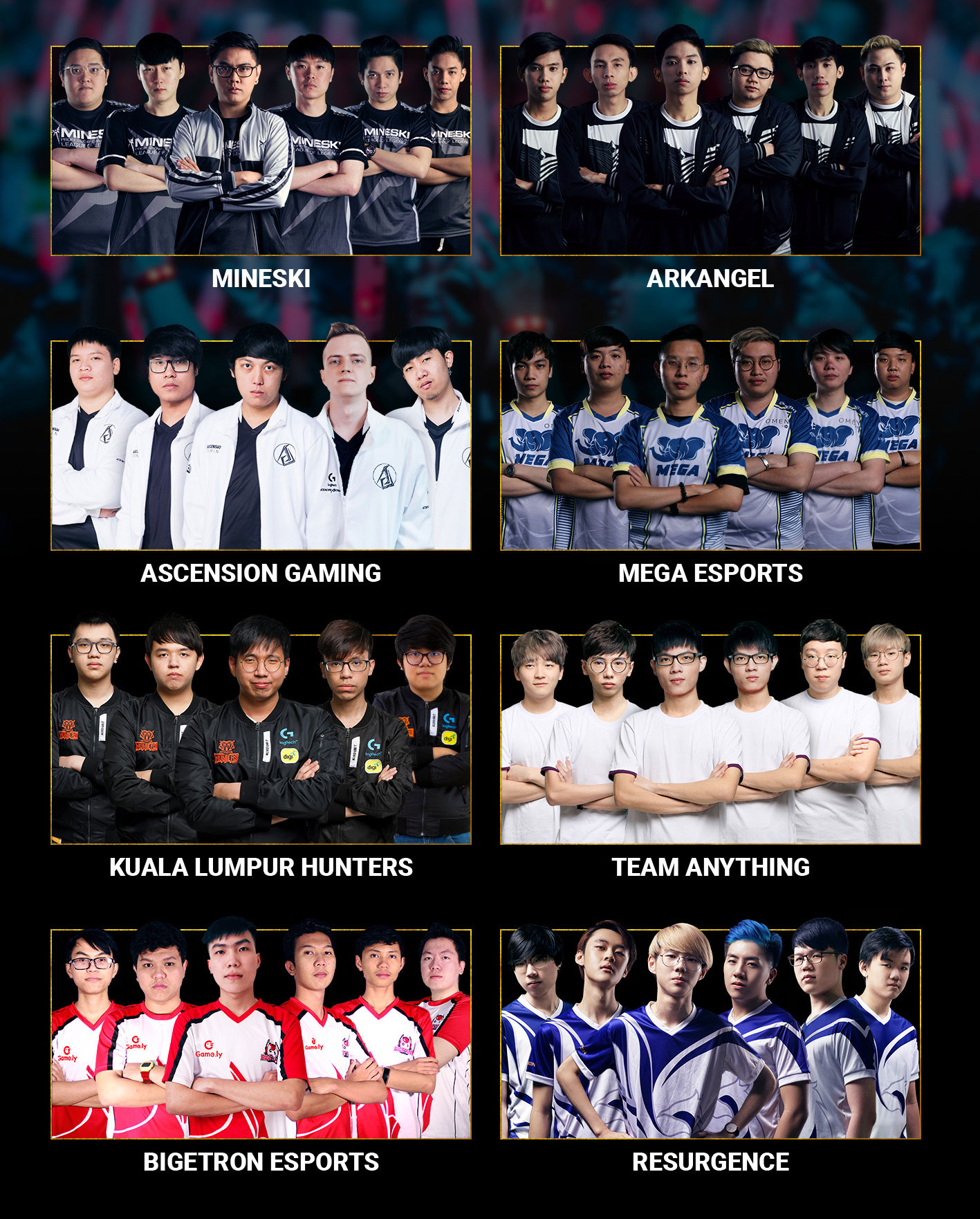 While the main event of Conquerors Manila 2018 is still a few days away, on August 18 to 19, 2018, the tournament's group stage is well underway. Starting last August 13, 2018, the participating teams have been battling out in the events group stage to see which four teams will advance to this weekend's main stage event at the Mall of Asia Arena. The two-day event will cover both the semifinals and the grand finals of the tournament as well as a few special activities and events including a celebrity showmatch, a cosplay competition, and performances by Sponge Cola and The Itchy Worms.
Here's the schedule of events at the Conquerors Manila 2018 main event:
Day 1 – Aug 18
10:00 am Opening
10:15 am Semi-final #1 (Best-of-5)
3:55 pm Celebrity Showmatch (1 game)
5:10 pm Semi-final #2 (Best-of-5)
10:50 pm Closing
Day 2 – Aug 19
12:30 pm Opening
12:45 pm Cosplay Clash
1:30 pm Band Performance #1
2:15 pm Opening of Finals
2:30 pm Finals (Best-of-5)
8:10 pm Awarding
8:25 pm Band Performance #2
As previously mentioned, the first day of the event will feature a celebrity showmatch that will include local personalities from within and outside the gaming and esports community. Here's a list of celebrities that will be playing in the showmatch and their designated teams:
Red Team
Christian Bautista
Cowsep
Empoy
Ashley Gosiengfiao
Sinio
Blue Team
Baste Duterte
Jack Reid
Shehyee
Megan Young
Mikael Daez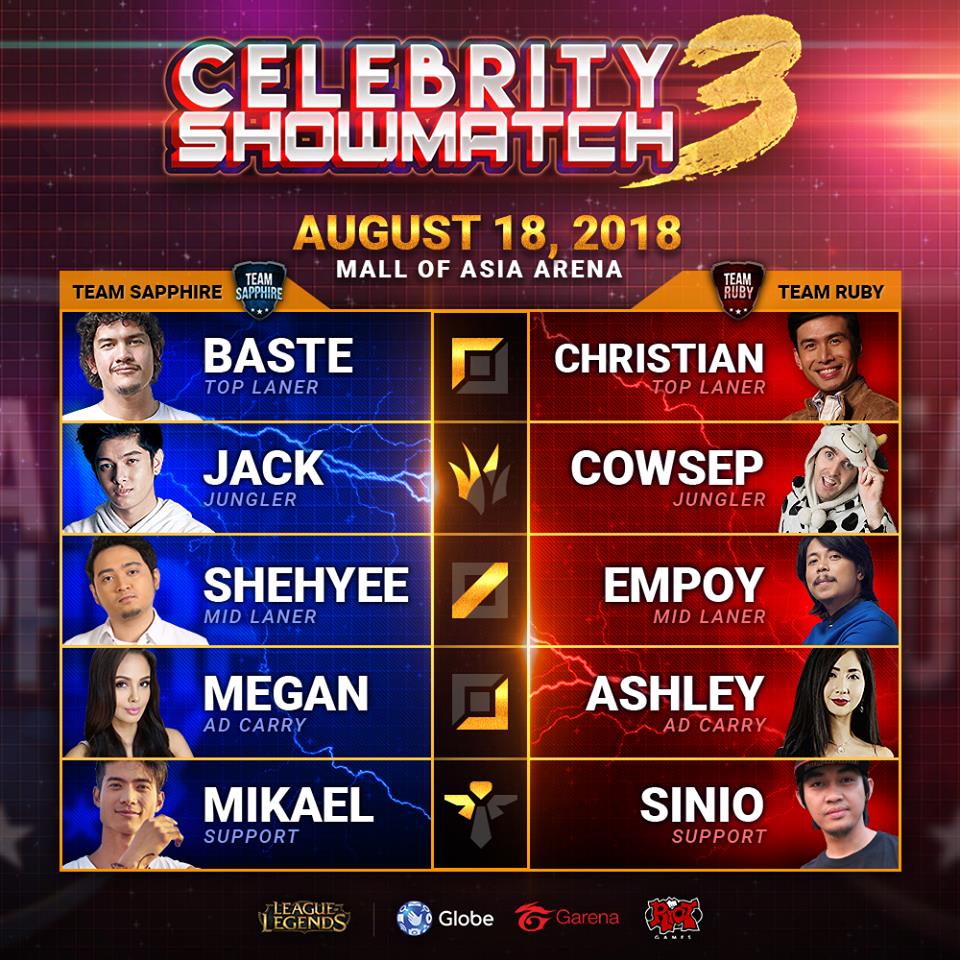 Tickets for the main event of Conquerors Manila 2018 can be purchased via SM Tickets, with three ticket options available – Lower Box (PHP1,500.00), Upper Box (PHP500.00), and General Admission (PHP150.00). It must be noted though that attendees will have to buy separate tickets for each day of the event. Those who purchase tickets will get specific freebies depending on the type and date of their ticket. These freebies include shirts, lanyards, jackets, caps, mousepads, and in-game skins.