vivo has partnered with Home Credit to make its smartphones more affordable with the latter's Low-Interest Gift Payment plan. The new promotion, which runs until July 31, 2022, includes several vivo smartphones such as the Y01, Y15s, Y15A, Y21T, Y33s, Y73, Y76 5G, V23e 5G, V23 5G, X80, and X80 Pro.
Customers who purchase any of the participating vivo smartphones through Home Credit can make a down payment of as low as 20% and take advantage of the Low-Interest Gift Payment plan that includes the following perks:
FREE 1-month payment for 12 months, 15 months, or 18 months contract
FREE 2 months payment for a 24-month contract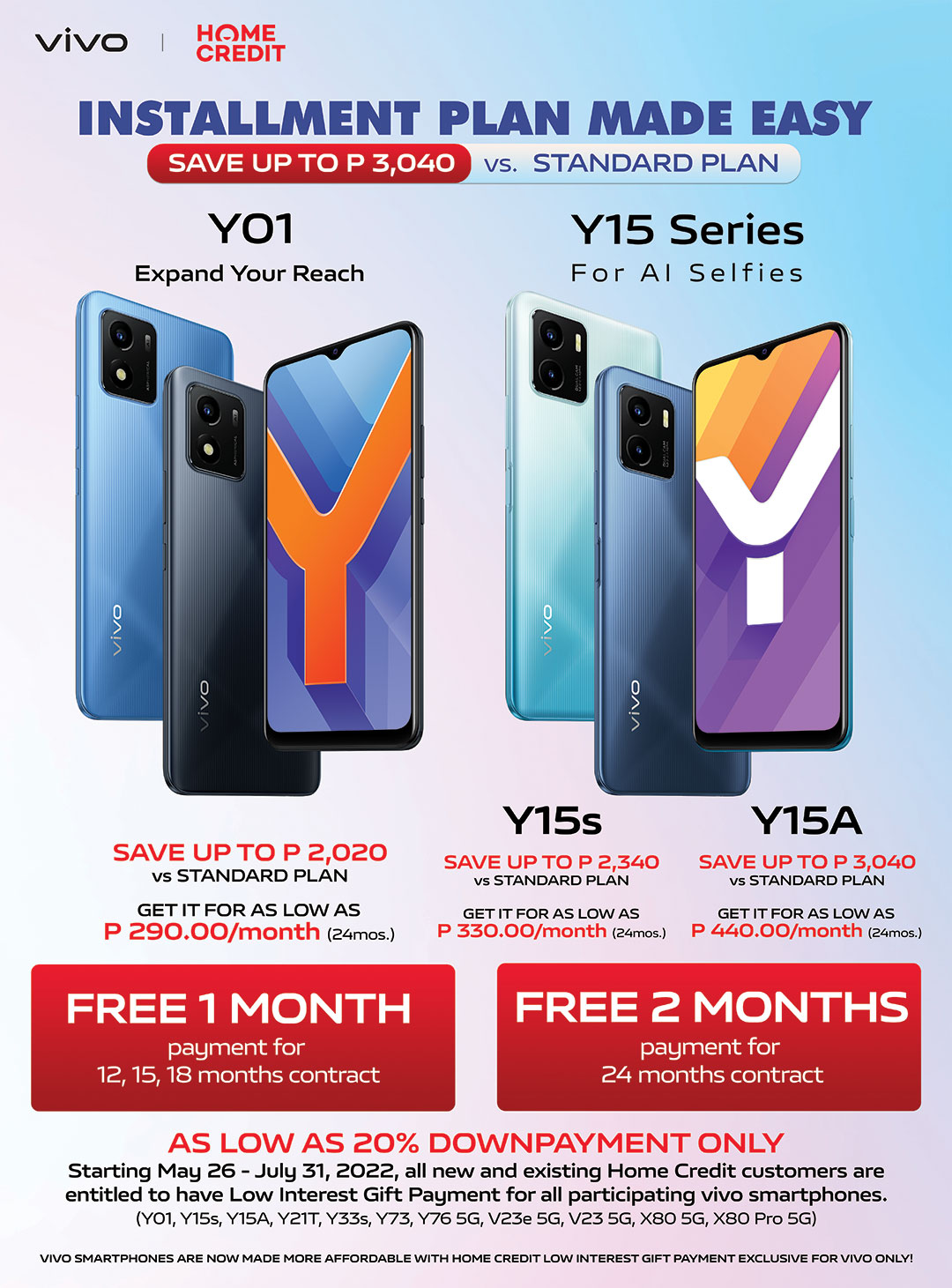 The free 1-month or 2 months installment will be credited to the final payment of the plan if the customer is able to maintain good credit standing, meaning no delays or underpayment. With the new promotion, customers can save up to PHP 3,040 with their purchase.
To purchase a vivo smartphone via Home Credit and avail of the new promotion, customers will need to prepare at least two (2) government-issued IDs that include their addresses and birth dates, visit any of Home Credit's partner stores and choose the vivo smartphone they want to purchase, and pay the down payment after their contract is approved.
More information on the new promotion with vivo can be found on the official Home Credit website.