ViewSonic has officially launched its new VX58 curve series monitors in the Philippines. The new curved monitor series includes the 27-inch 1080p VX2758-C-mh as well as the 32-inch 2K (WQHD) VX3258-2KC-mhd. Both monitors feature 1800R curve, a refresh rate of 144Hz through HDMI, and compatibility with AMD's FreeSync technology.
Both the new VX58 curve series monitors utilize MVA panels that support 6-bit with A-FRC for the 27-inch model and 8-bit with A-FRC for the 32-inch one. They also feature a response time of 5ms (GTG w/ OD), a static contrast ratio of 3,000:1, a dynamic contrast ratio of 80,000,000:1, and are equipped with two 2W speakers.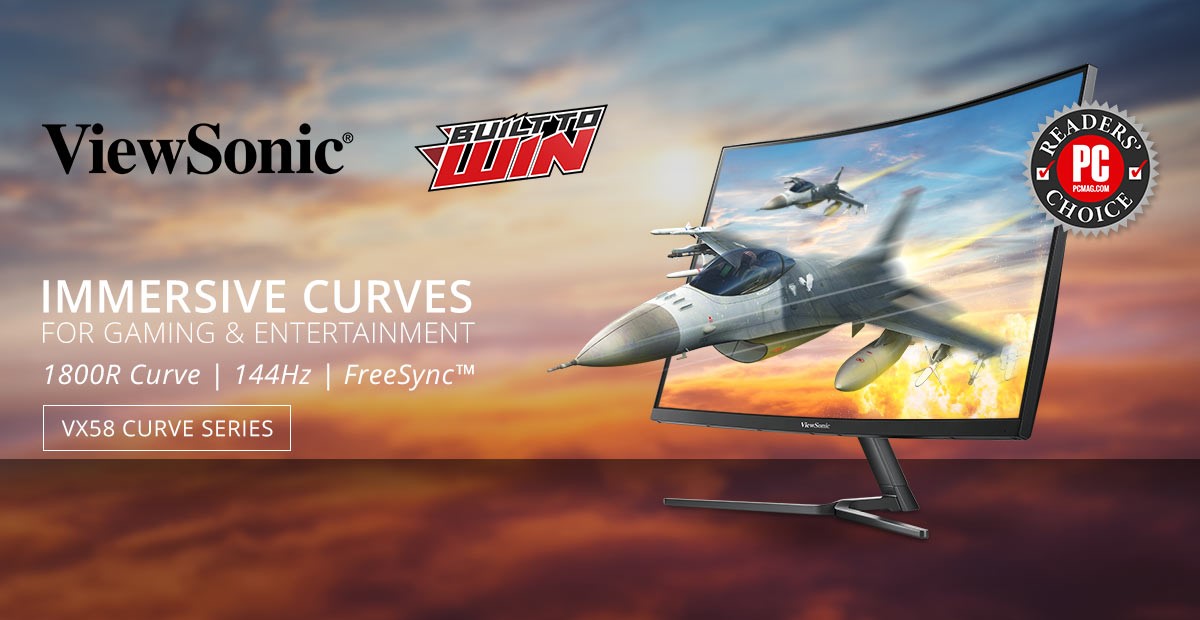 The 27-inch VX2758-C-mh comes with one 3.5mm audio in, one 3.5mm audio out, one VGA port, one HDMI 1.4 port, and one HDMI 2.0 port. As for the 32-inch VX3258-2KC-mhd, it does away with the 3.5mm audio in but replaces it with two HDMI 2.0 ports and two DisplayPorts.
Both the ViewSonic VX2758-C-mh and the VX3258-2KC-mhd are already available from select retailers in the Philippines for an SRP of PHP 22,500 and PHP 29,500, respectively.