UniPin has launched its Ladies Series 2022 tournament in the Philippines with the opening of registrations for its Mobile Legends: Bang Bang event. It is the second iteration of the company's all-female esports competition, with the first one held last October 2021.
The registration for the UniPin Ladies Series 2022 Philippines MLBB tournament will be open from March 1 to April 17, 2022, while the open qualifier stage will be held from April 22 to 24, 2022. The teams that progress from the qualifiers will compete in the regular season scheduled from May 2 to May 19, 2022, which will be followed by the playoff stage and grand finals from May 24 to 28, 2022. The two best teams from the tournament will represent the Philippines in the UniPin Ladies Series SEA Invitational 2022.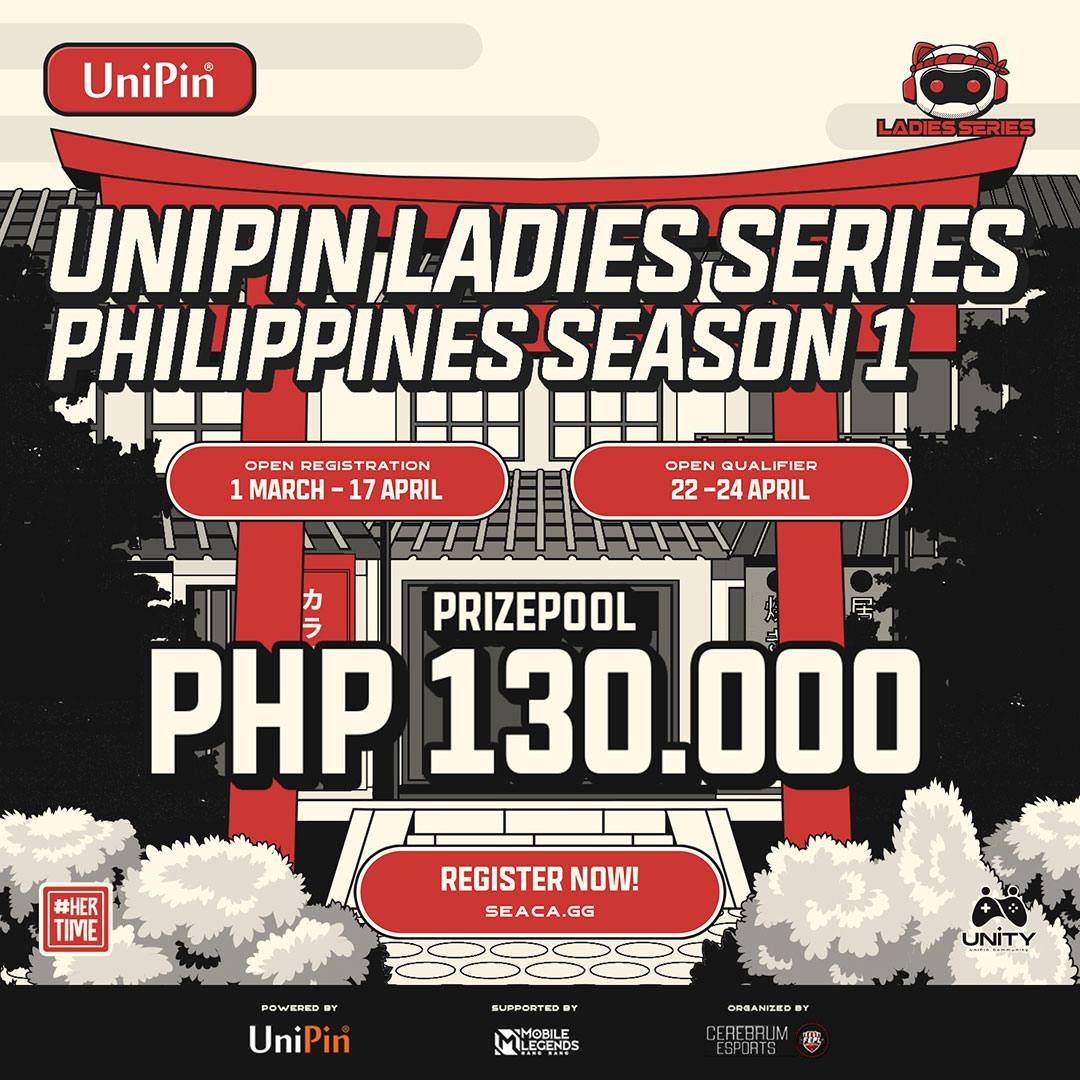 The UniPin Ladies Series 2022 Philippines MLBB tournament will be held online and streamed on the UniPin Philippines Facebook page as well as the FEPL Facebook page. The tournament will feature a prize pool of PHP 130,000, more than double of last year's PHP 50,000. The winners will also receive a professional player license from the Philippines' Game and Amusement Boards (GAB), allowing them to compete in esports events as professional players.
"We are glad to present the opportunity for every female gamer in the Philippines to compete and show their skills with confidence. The UniPin Ladies Series is not just another esports tournament, but the perfect stage for female gamers in the Philippines to enter the competitive scene, and will act as a stepping stone for female pro players to reach a higher level in the Southeast Asia region. This competition will certainly boost the growth of the female gamers community and the Philippines' esports ecosystem as a whole," said UniPin Community SVP Debora Imanuella.
Registrations as well as more information on the UniPin Ladies Series 2022 Philippines MLBB tournament can be done via the official tournament website.