UniPin has announced its upcoming Ultimate Plays esports tournament series in partnership with CliQQ by 7-Eleven. The company will be holding its first Ultimate Plays tournament from March 18 to 20, 2022, and will feature both Mobile Legends: Bang Bang and Call of Duty: Mobile.
UniPin Ulltimate Plays is open to all Filipino players with registrations for the MLBB tournament running from February 14 to March 11, 2022. The tournament will feature a prize pool of PHP 13,000 in UniPin and CliQQ credits (the latter of which can be used via the CliQQ app and 7-Eleven stores). More information on the CODM tournament will be announced soon.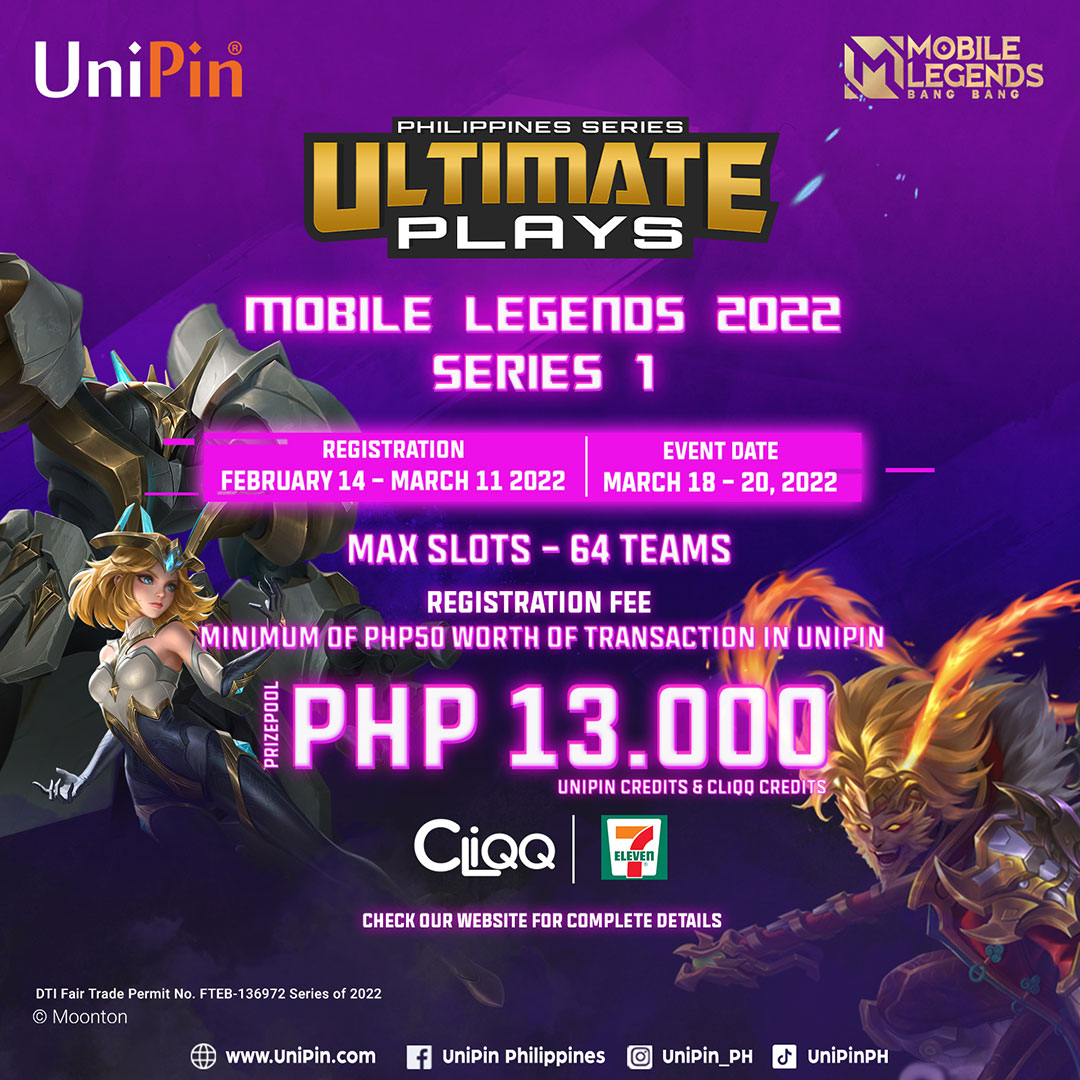 "Ultimate Plays is here not only to showcase the different games that UniPin carries, but we also want to create a platform for the local community as a support to the local players," said UniPin Philippines Country Manager Cynthia David.
All the matches of the UniPin Ultimate Plays esports tournament series will be streamed via the official UniPin Philippines Facebook page. More information on the event can be found on the official UniPin website.