Transcend has launched its new line of DrivePro Body series, a new range of body cameras designed to give military personnel, law enforcement officers, and public security professionals better evidence collection and accountability.
The new line includes five different models – the DrivePro Body 60, DrivePro Body 30, DrivePro Body 52, DrivePro Body 20, and DrivePro Body 10. The different models provide customers with a variety of choices for different needs and situations. Some cameras feature 1080p recording, others feature Wi-Fi and/or Bluetooth connectivity, and some others come with larger batteries. Other model-specific features of the new DrivePro Body series include a GPS receiver, pre-event buffering, automatic infrared illumination, and six-axis image stabilization.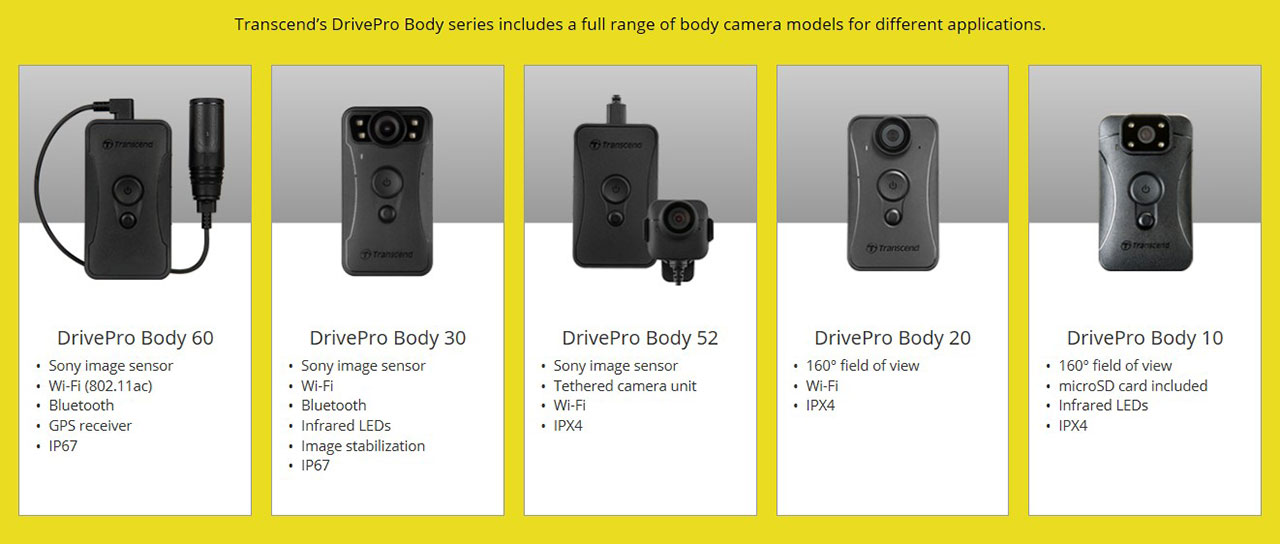 For maximum compatibility, the new camera models come with a range of bundled and options accessories including a 360° rotatable clip and a Velcro holder, a magnetic mount, a MOLLE mount, and a six-port docking station. They are all also compatible with Transcend's mobile and desktop apps so users can adjust camera settings, access footage and photos, and embed videos and photos with a visible user ID and timestamp.
As with the Transcend's other products, the new DrivePro Body cameras are backed by the company's two-year limited warranty.