PayMaya and the SSS have partnered to allow the latter's members to receive their claims and benefits through their PayMaya account, providing a safe and convenient way for members to receive them.
SSS members need only enroll their PayMaya account as their default disbursement method through the My.SSS member portal (http://member.sss.gov.ph) by entering their PayMaya registered mobile number under the "Account Number" field in the Bank Enrollment portion of the My.SSS member portal.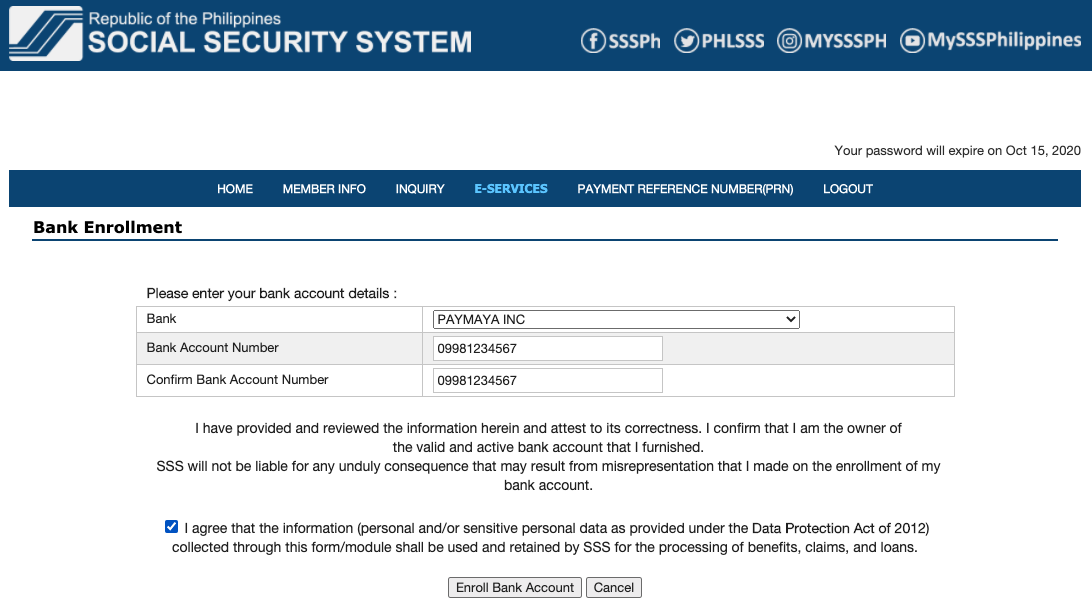 Claims and benefits including SSS funeral and unemployment benefits, among others, may be received through their PayMaya account. In the near future, members will also be able to receive their calamity, salary, and other loan proceeds via PayMaya.
"As the country deals with the effects of the pandemic, our digitalization efforts at SSS become a crucial part in ensuring that we deliver not just continuous but also safe service to all of our members. We are glad to continue expanding our partnership with PayMaya not just in allowing electronic payments of member contributions but in the fast and safe disbursement of their benefits as well," said Aurora Cruz-Ignacio, President and CEO of SSS.
"SSS has been one of the leading government agencies aggressively implementing digitalization of their services, and we're glad to enable them with our end-to-end digital platforms so that their members can conveniently and safely transact with them wherever they are," added Orlando B. Vea, Founder and CEO of PayMaya.
SSS members can easily download the PayMaya app for Android or iOS at https://official.paymaya.com/CAK1/425eb133 and register for an account using their mobile number.