Smart is settings itself up to be the strongest and biggest LTE carrier in the Philippines with the announcement of the company's roll out of over a thousand new LTE sites around the country along with its recent deployment of LTE-A in a couple of locations.
According to the announcement, Smart is deploying a total of 1,400 new LTE sites across the archipelago bringing its the total number of LTE sites to at least 3,400. Those new sites are composed of 400 mobile LTE sites most of which will be located in Metro Manila and 1,000 TD-LTE installations for the company's home LTE service which will bring 4G internet to more people in Bulacan, Cavite, Cebu, Laguna, Pampanga, Rizal, and Metro Manila, among others.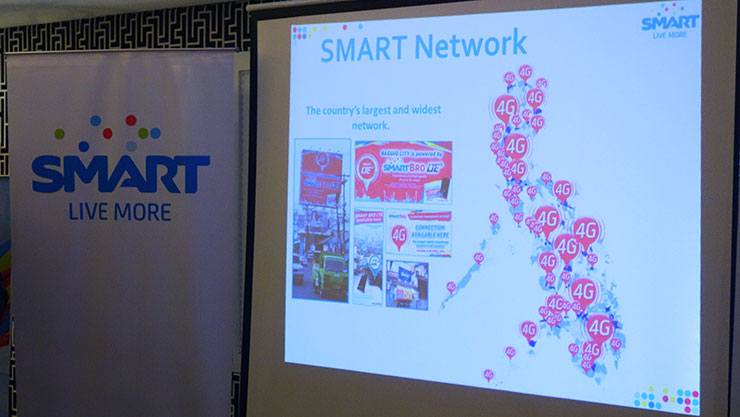 Smart has also recently made LTE-A available in both Mactan Island in Cebu as well as Mandaluyong City in Metro Manila. LTE-A, also known as LTE Advanced, is the next-generation of 4G mobile internet with download speeds going above 100Mbps and is currently the fastest available mobile internet standard in the world. Smart has said that it's ready to to roll out LTE-A to more locations in the country and that the company is simply waiting for more widespread adoption of the faster internet standard in the country. At the moment, only a handful of devices support LTE-A many of which aren't even available in the country so we're going to have to wait awhile before LTE-A becomes mainstream in the Philippines.
"Our continuing investment to expand capacity, reach, and availability in our own network allows us to deliver the best Internet experience to subscribers in both mobile and fixed platforms," said Smart Technology Group Head Rolando Pena. "We are also deploying new technologies such as LTE Advanced (LTE-A) to be able to respond to the expected demand in mobile data for years to come."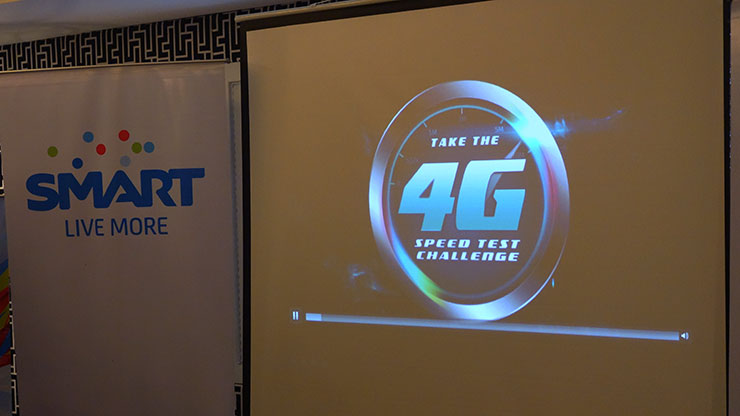 Smart decided to display its supposed LTE dominance further with its recently concluded 4G Speed Test Challenge conducted in 100 different locations with over 1000 participants. The challenge compared Smart's LTE network to that of its biggest competitor and, according to the challenge's results, the former's network proved to be the strongest and fastest.
"Our strategy is to roll out a combination of network platforms meant to address the different needs and requirements of subscribers in different areas," Pena added. "Our mix of TD-LTE, HSPA+, and mobile LTE deployments respond to varying needs of the market, with the common goal of bringing the Internet closer to every Filipino."
Smart is expected to spend around Php17 billion this year on its services as part of the PLDT's Php32 billion planned expenditure for the year.