realme has unveiled its new MagDart magnetic wireless charging technology for Android, which is showcased in the company's new 50W MagDart and 15W MagDart wireless chargers as well as the realme Flash concept phone and other MagDart ecosystem accessories.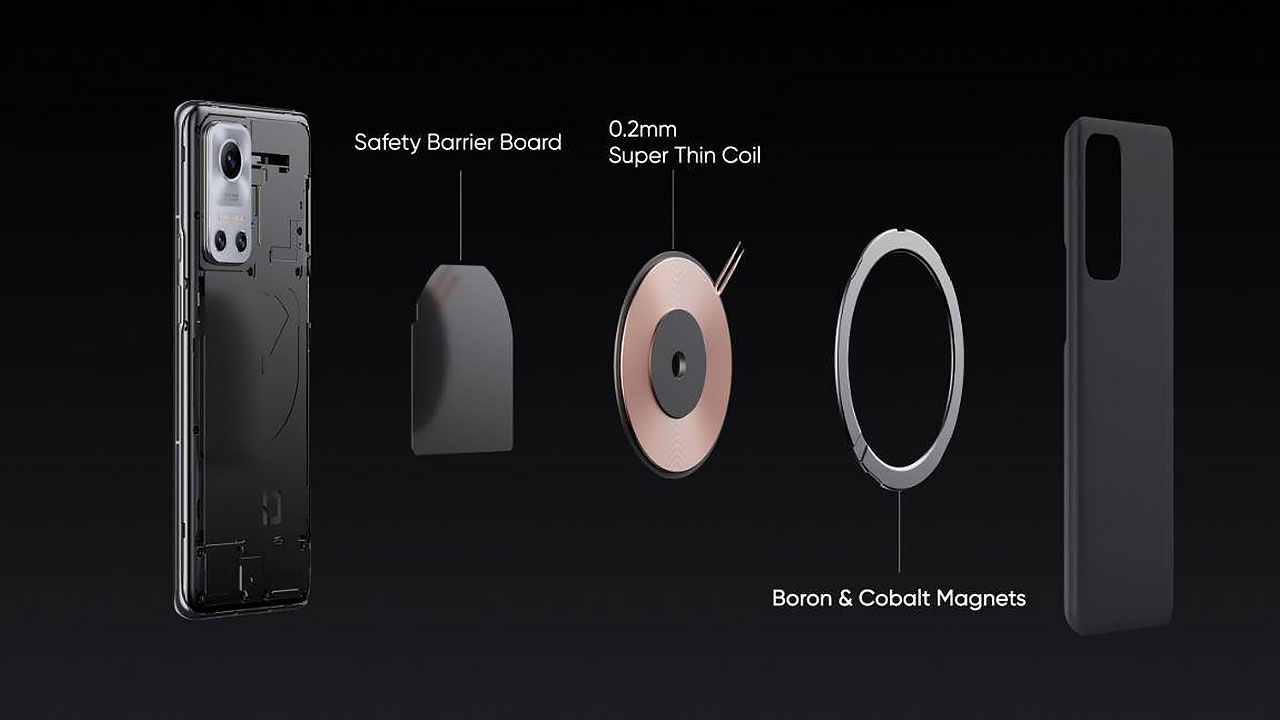 The 50W MagDart charger, which realme calls the world's fastest magnetic wireless charger, features an active air cooling system that is equipped with a fan that draws air into the charger and maintain the mainboard and coil temperatures. The charger magnetically attaches to MagDart-equipped phones, such as the realme Flash, and charges the device just as fast as the company's own 50W SuperDart wired charger. As an example, the 50W MagDart charger is capable of charging the realme Flash's 4500mAh battery from 0 to 100% in less than an hour.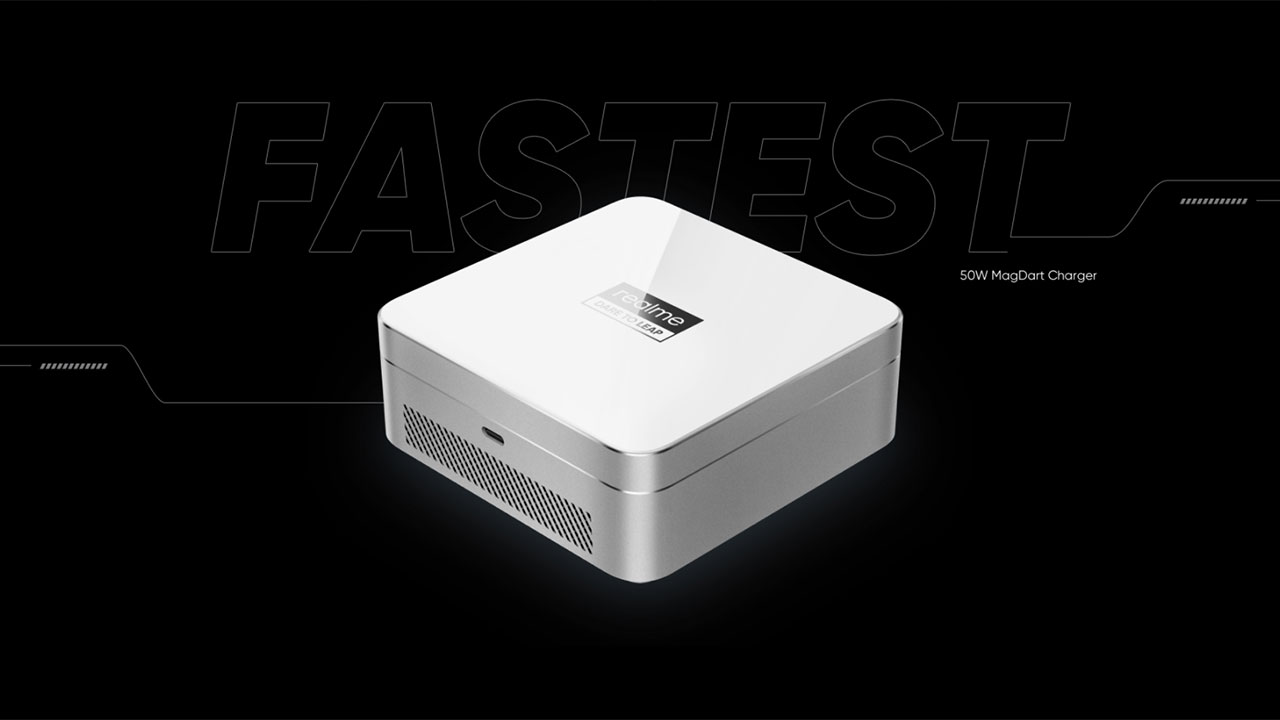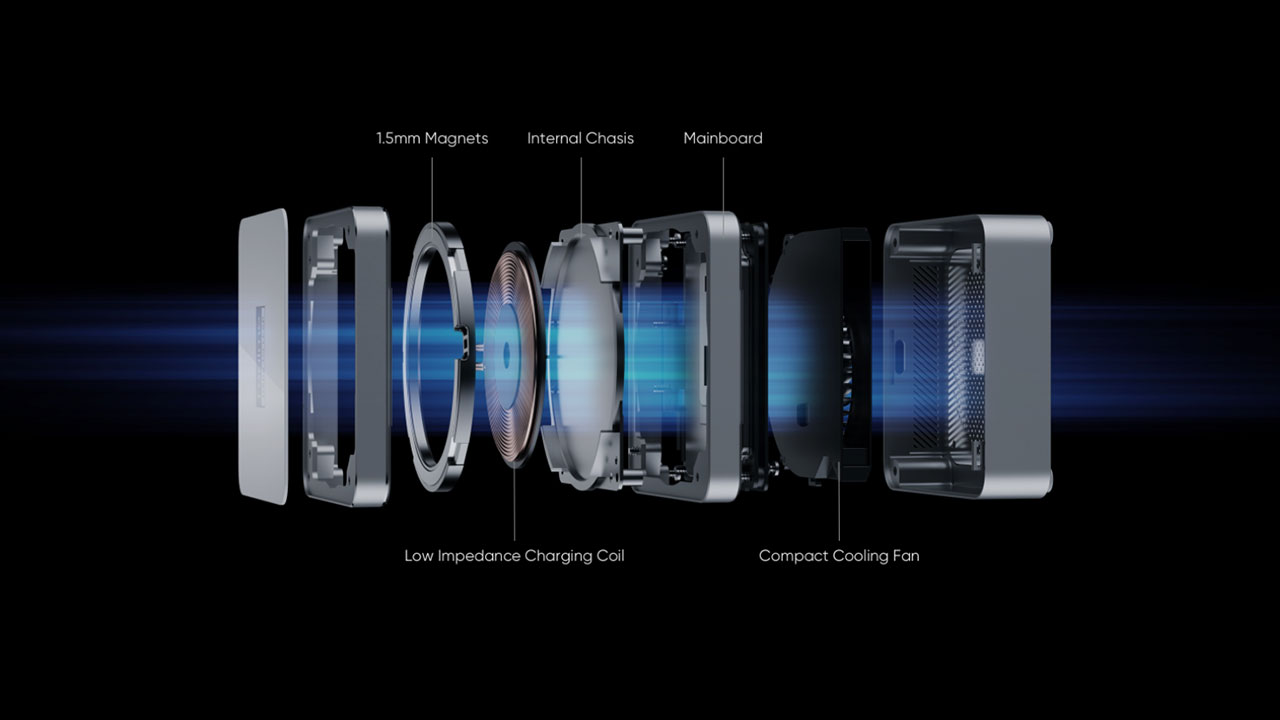 For those looking for a more compact MagDart charging solution, there's the 3.9mm thin 15W MagDart charger which features a design that separates the charging coil and the mainboard by placing them in the charging pad and charging plug, respectively. Separating the two components allows the 15W MagDart charger to operate for a longer period of time. According to realme, it can charge 4500mAh battery from 0 to 100% in 90 minutes.


realme also showed off its 2-in-1 MagDart Power Bank which includes a magnetic power bank as well as a charging base that allows the power bank and phone to stand upright when attached. The charging base can charge the power bank which can charge the phone all at the same time.

As for the MagDart ecosystem accessories, they include the MagDart Beauty Light which is attached to and powered by the phone via MagDart technology, the MagDart wallet which has a kickstand and is capable of holding three standard credit cards, and the GT MagDart Charging Case that turns the realme GT into a MagDart compatible device.



realme has yet to announce any details on when its MagDart technology will begin showing up in its or other devices, when its MagDart chargers and accessories will be available locally, and if the realme Flash concept phone will come to market.