Plextor has officially launched its latest line of NVMe PCIe SSDs under the M9Pe series. The new line consists of three models including one high-end PCIe SSD and two M.2 SSDs, with capacities up to 1TB.
The high-end PCIe SSD model, called the M9Pe(Y) features a heat sink shroud and RGB lighting with three lighting modes. The first M.2 model also comes with a heat sink shroud although it doesn't feature RGB lighting. The second M.2 model is just a bare SSD with no heat sink shroud or lighting.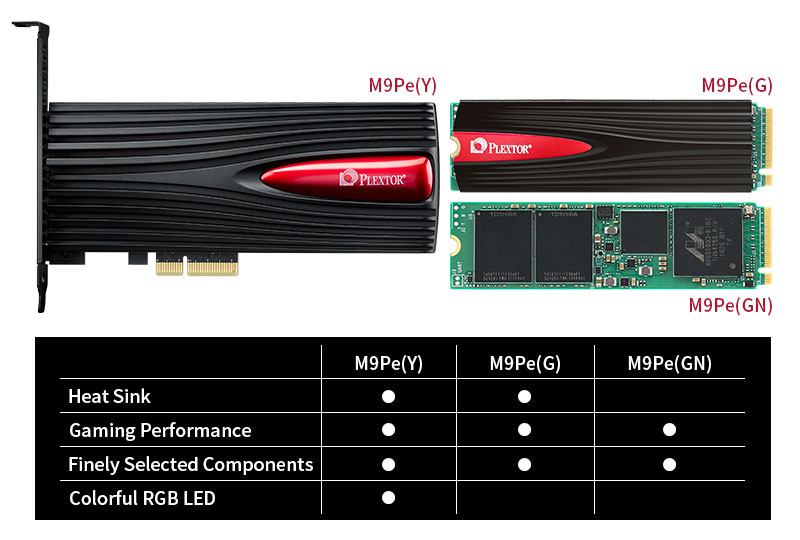 "The rapid growth of eSports gaming has been one of our inspirations in developing products and relevant technologies that provide gamers, amateur or professional, the competitive edge and reliability they need," said Fay Ho, Head of Channel Markets at LITE-ON Storage SBG.
Plextor has yet to announce pricing for the three new SSD models but they are guaranteed an MTBF (Mean Time Between Failures) of no less than 1.5 million hours as well as a 5-year warranty.