G.Round, a new online platform that will let users try out unreleased games and give feedback that could shape their development, has officially launched its pre-alpha and is now accepting playtester registrations.
G.Round will be adding new titles for playtesters to choose from every week and each title will be available on the platform for four weeks. After trying out a game playtesters can write reviews and fill out surveys that could impact the game's development. Playtesters will be able to submit feedback directly through the platform or through the official G.Round Discord server. In exchange for submitting feedback, playtesters will receive G.Points that can be used to redeem in-game/virtual items or even gaming peripherals and other gadgets.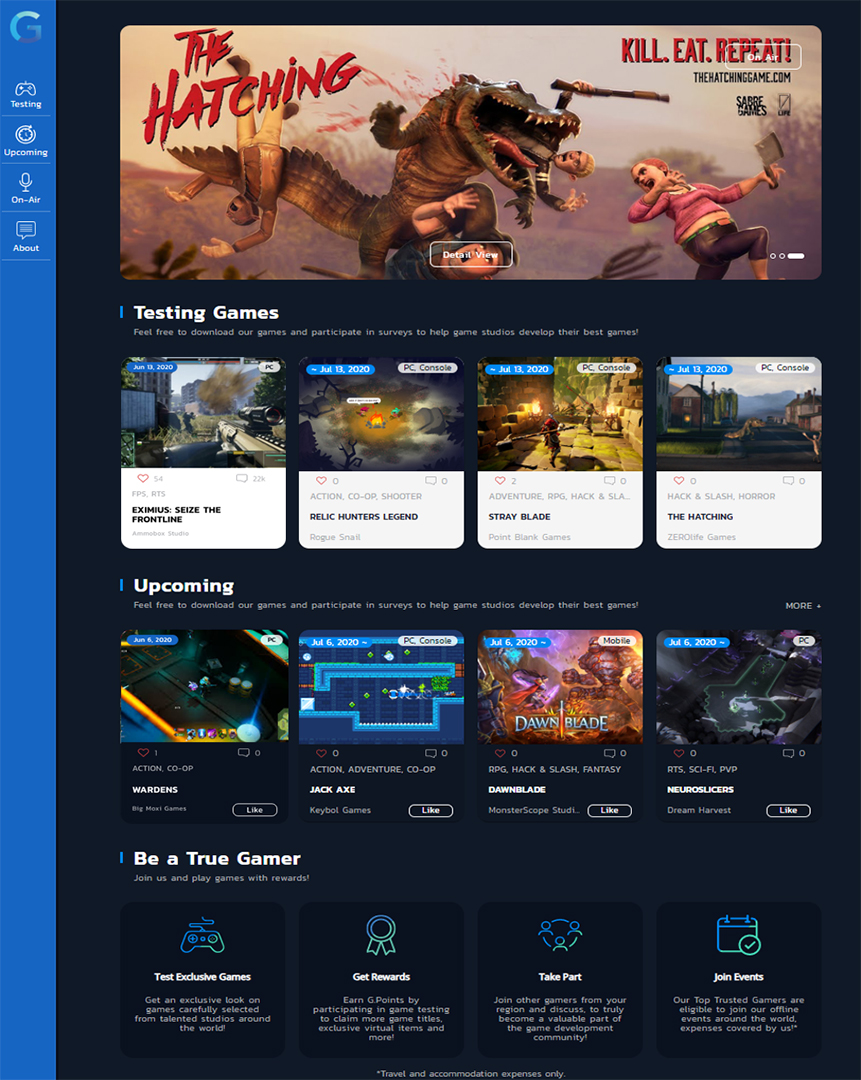 "This is an opportunity for players to check out awesome games and take action to help them see the light of day. We hope G.Round will be a place for gamers to enjoy curated fantastic games, provide productive feedback and be part of a journey in helping more talented teams and games succeed," said Rick Nahm, Co-founder and COO at G.Round.
G.Round is expected to fully launch their platform in 2021. Those interested in becoming a G.Round playtester can register on the official website. More information and the latest updates on G.Round can be found via the official Discord server, Twitter account, or Facebook page.