PayMaya has launched its new Claim Anywhere service with Smart Padala, which allows users to collect their funds through any of the over 40,000 Smart Padala agents across the Philippines. With the new service, senders need only provide the recipient's mobile number and the funds can be claimed by their recipient at any Smart Padala agent anywhere in the country.
"The launch of our new Claim Anywhere service underscores Smart Padala by PayMaya's commitment to providing a truly PadaLapit Lang experience to Filipinos, especially during this critical time when receiving remittances in a safe, convenient, and timely manner is of the utmost importance. With Smart Padala's extensive network of agent touchpoints covering 92% of the cities and municipalities across the country, it is now easier for our suki to claim the much-needed funds from their loved ones, wherever they are in the country," said Shailesh Baidwan, PayMaya President.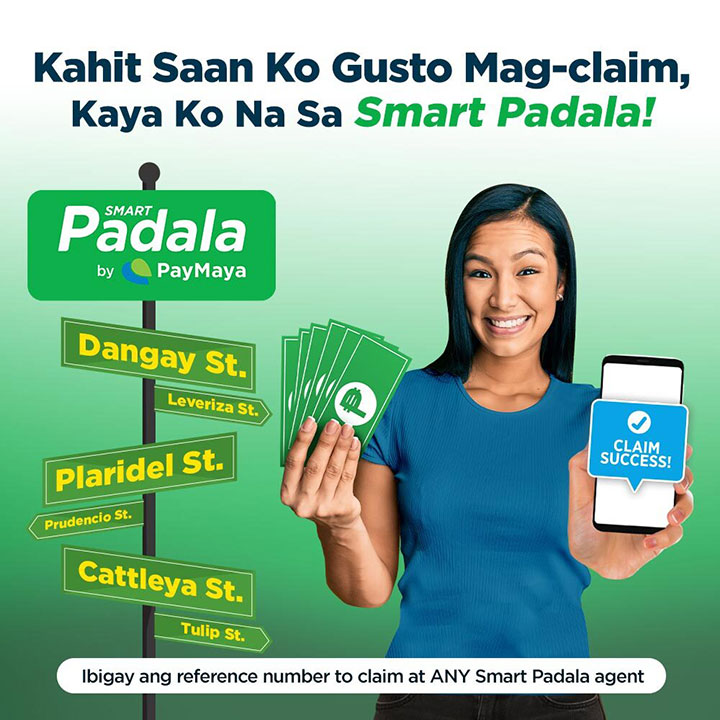 To use the new PayMaya Claim Anywhere service, users just need to follow these steps:
The sender goes to a Smart Padala agent and chooses the Claim Anywhere service to send money.
The sender provides his ID, the recipient's name and mobile number, as well as the funds and transaction fee.
Both sender and receiver will receive a text message confirmation with the claim reference number.
The receiver provides the claim reference number to any Smart Padala agent to claim the funds.
Apart from claiming their remittances, users can also pay for their utility or government bills or buy prepaid load through the same Smart Padala agent to both save time and effort. More information on PayMaya and its promotions can be found on the official website.