MSI has launched its "Beat the Heat" summer promotion, which runs from March 1 to 31, 2020, where customers can avail of up to 20% discounts on select MSI gaming laptops and also get bundled freebies with their purchase, such as SSD and memory upgrades as well as a gaming peripheral loot box.
The gaming laptops included in the promotion range from entry-level to mid-range models so there's definitely a good selection of laptops to choose from, with the most expensive being the GL63 8SE-408PH (from PHP 99,995 to PHP 89,995) and the most affordable being the GV62 8RC-240PH (from PHP48,995 to PHP38,995).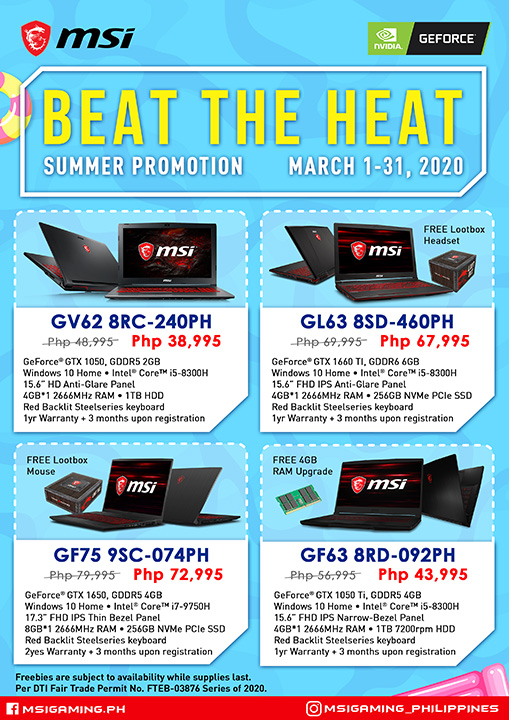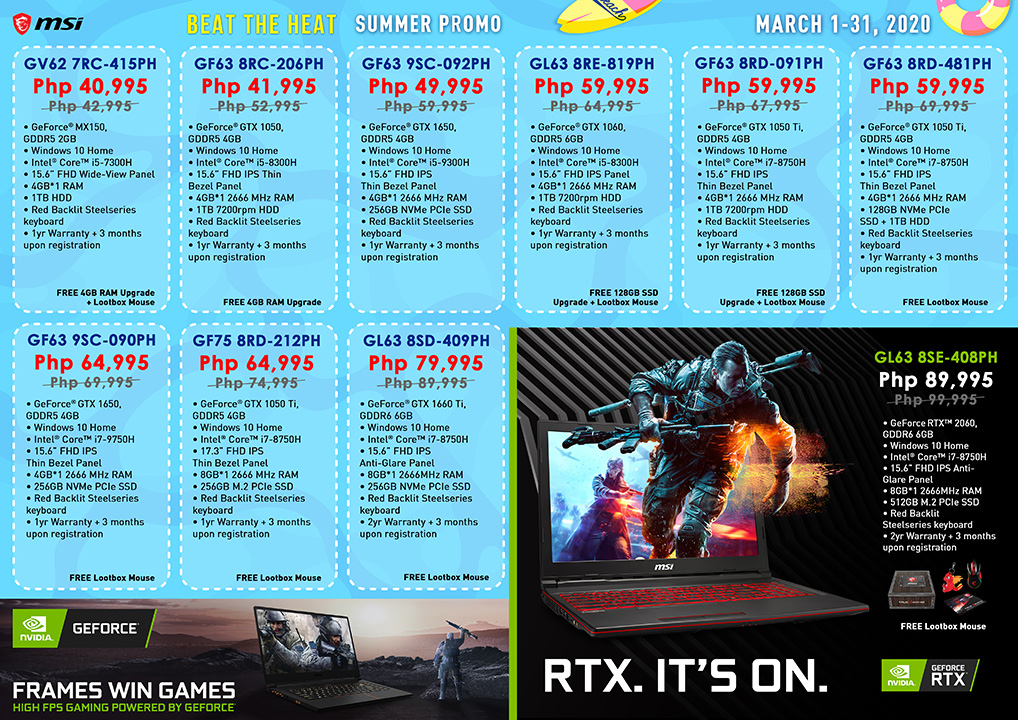 Depending on the laptop purchased, customers will either get a 4GB RAM upgrade, a 128GB SSD upgrade, MSI's Loot Box Mouse (which includes a gaming mouse, a mouse pad, and an MSI dragon plushie/keychain), or any combination of the three.
The MSI Beat the Heat summer promotion will run from March 1 to 31 and is available from any of MSI's authorized retailers. A full list of retailers can be found on MSI's official forums.