In spite the rise of new manufacturers, Motorola is still one of the most recognizable names in the industry. Some of the company's smartphones have been some of the most beloved by those who prefer devices that wield stock or vanilla versions of Android instead of the customized variants of other manufacturers. But things have been fairly quiet on the Motorola front ever since the company was purchased by Lenovo a few years back. It's looking like the company is setting up for comeback this year as well as a return to the Philippine market though with the release of its latest family of smartphones including its latest flagship, the Moto Z, the Moto Z Play, and their accompanying Moto Mods which the company launched in the Philippines just last week.
"Moto's return to the Philippines solidifies Lenovo's strong business momentum. With Lenovo's Moto acquisition, Lenovo adds a premium smartphone portfolio that features top-tier hardware and software innovations such as the Moto Z and a customized experience with Moto Mods. With the exciting launch of the newest Moto lineup, we hope to highlight our smartphones' sophistication, performance, and versatility through the hottest couple in entertainment, JaDine, which best exemplifies the Moto spirit with their youthful vibrance and charm," said Dino Romano, Country Manager, Lenovo Mobile Business Group Philippines.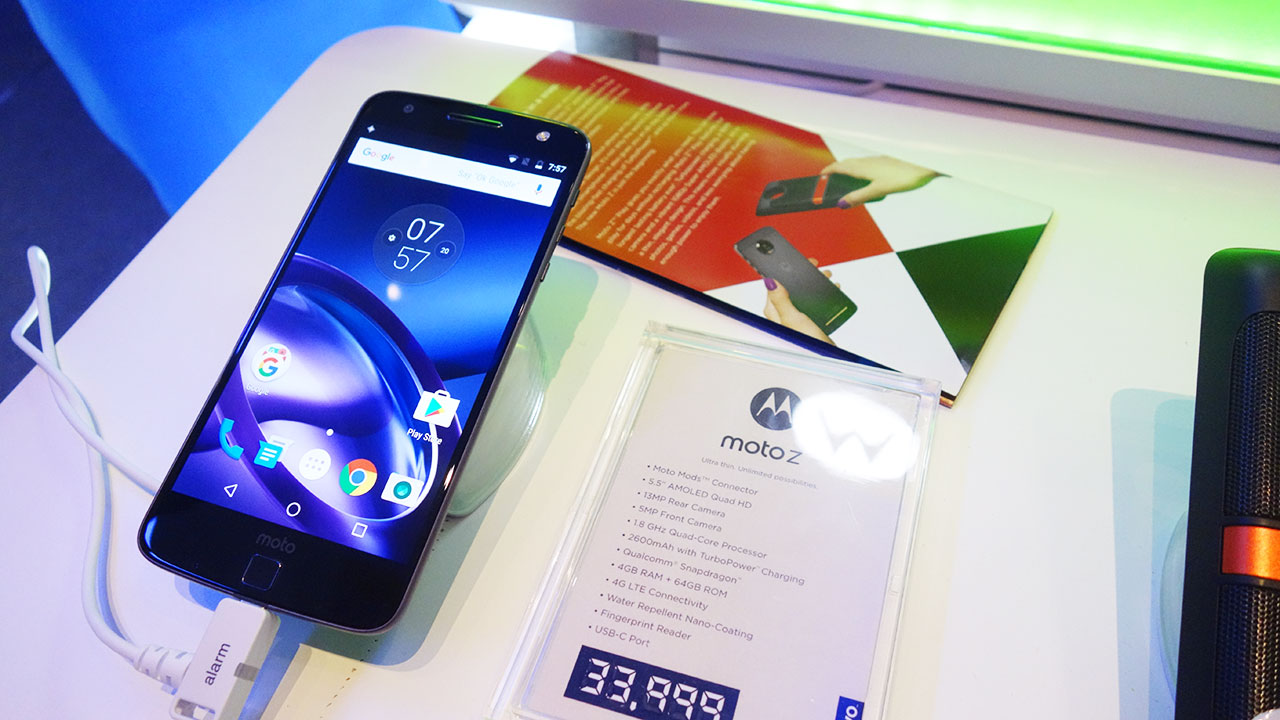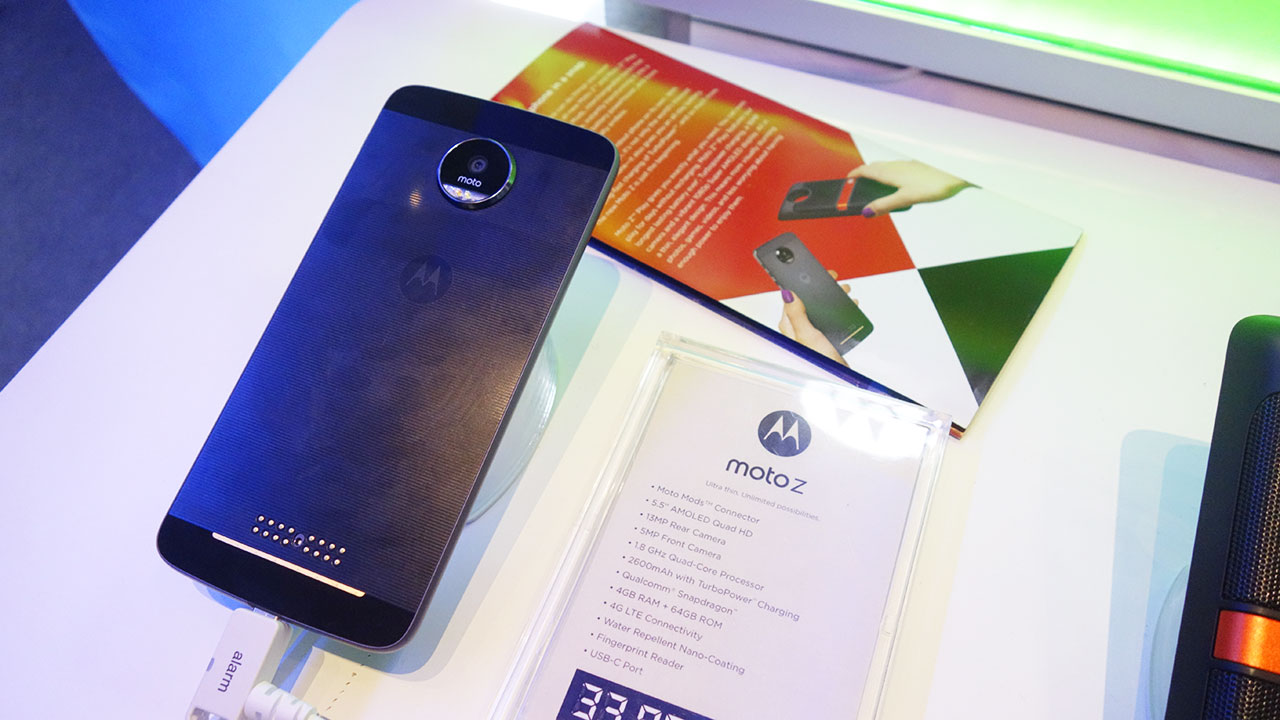 The Moto Z features an incredibly thin aluminum and stainless steel body that measures only 5.2mm, making it one of the thinnest smartphones in the market. The device is equipped with a 5.5-inch Quad HD AMOLED display, a Qualcomm Snapdragon 820 processor, 4GB of RAM, 64GB of internal storage, a 2600mAh battery. It also comes with a 13-megapixel rear camera with dual-LED flash and a 5-megapixel front-facing camera with a single LED flash. The Moto Z is priced at Php33,999 and comes with a free Moto Style Shell.
The Moto Z Play features the same design and body as the Moto Z but comes with a 5.5-inch full HD 1080p AMOLED display instead of a Quad HD. It also comes with a Qualcomm Snapdragon 625 processor, 3GB of RAM, 32GB of storage, and a larger 3510mAh battery. The Moto Z Play's rear camera uses a 16-megapixel sensor coupled with a dual-LED flash while it keeps the same 5-megapixel front-facing camera with single LED flash. The Moto Z Play is priced at Php22,999 and also comes with a free Moto Style Shell.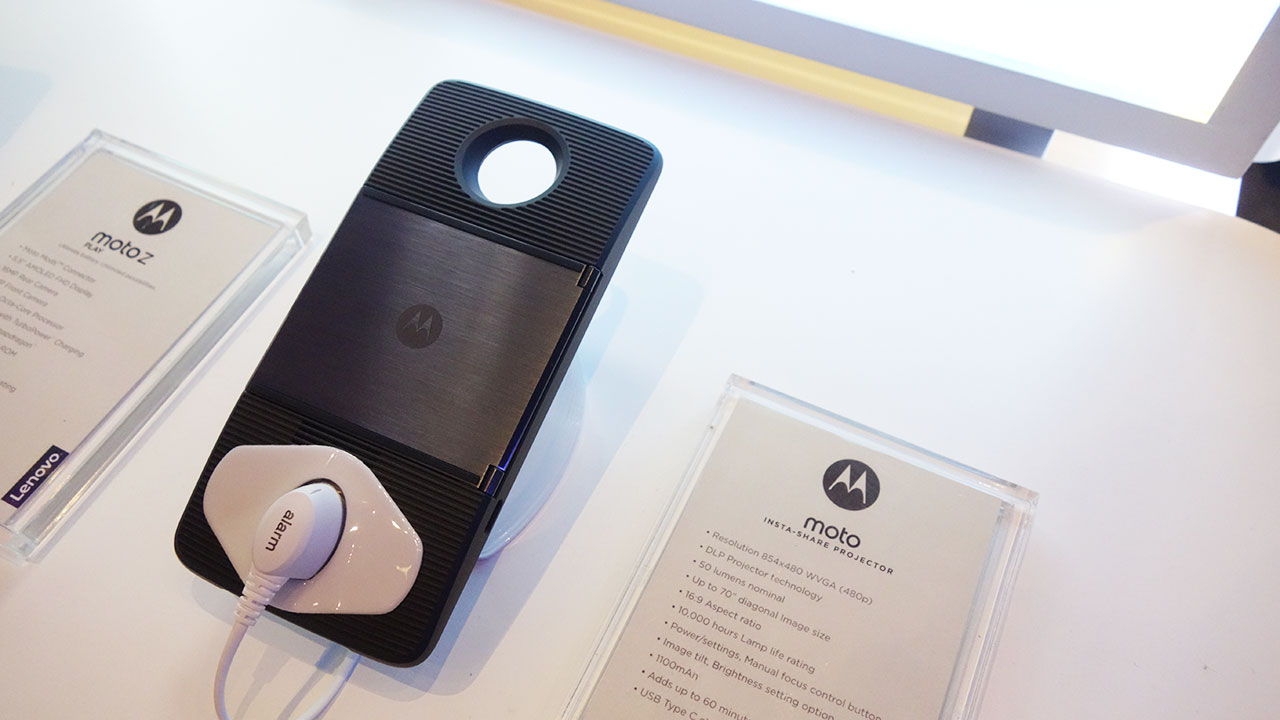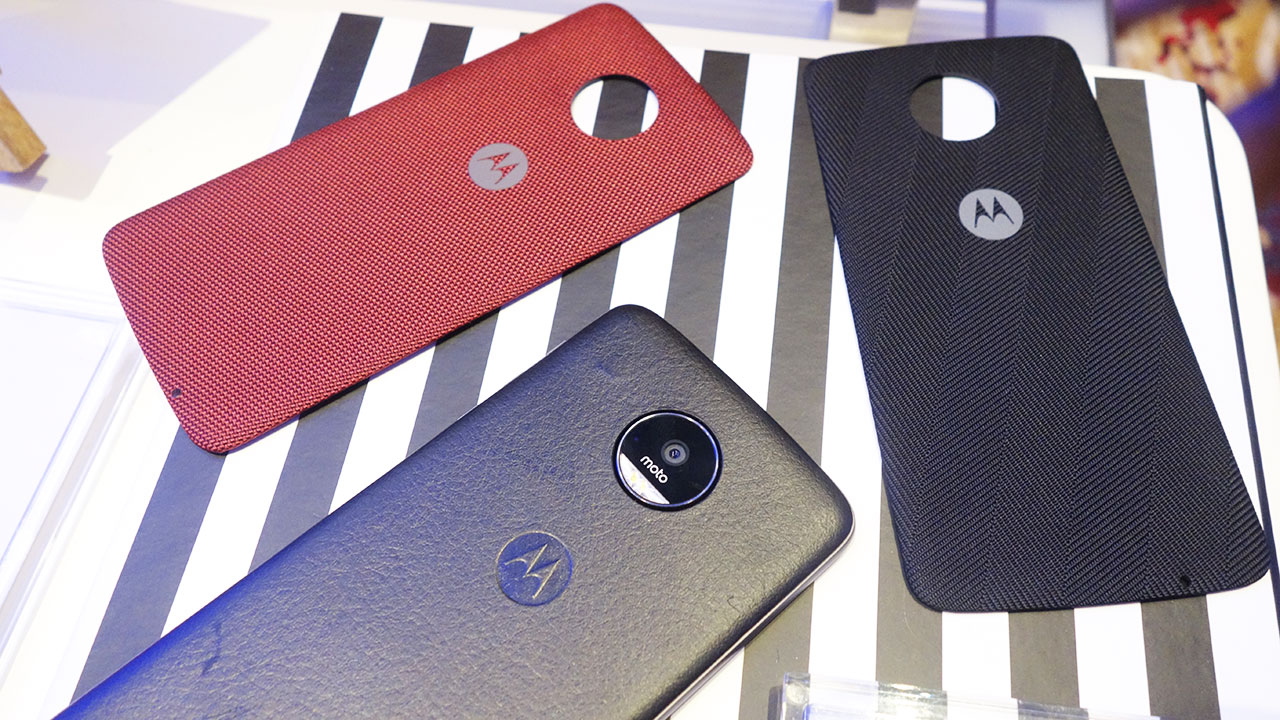 Both the Moto Z and Moto Z Play are compatible with Motorola's Moto Mods, modular accessories that attach to the rear of the Moto Z or Moto Z Play to either change their looks or enhance their features or functionality. The currently available Moto Mods includes the Incipio OffGrid Power Pack, JBL Soundboost Speaker Mod, Moto Insta-Share Projector Mod, Hasselblad True Zoom Camera Mod and Moto Style Shell Mods. All the Moto Mods are plug-and-play and don't require the smartphone to be switched off or restarted when the Mods are attached or removed.
The Moto Mods are priced as follows:
Moto Style Shell – Herringbone Nylon – Php 699
Moto Style Shell – Crimson Nylon – Php 699
Moto Style Shell – Black Leather – Php 999
Incipio offGRID Power Pack – Php 4,999
JBL Soundboost Speaker Mod – Php 5,499
Hasselblad True Zoom – Php14,099
Moto Insta-Share Projector – Php14,999
The Moto Z, the Moto Z Play, and the Moto Mods are now available at select MemoXpress and Silicon Valley outlets as well as through both Globe and Smart.