Maya has launched its new "My Money. My Bank. My Way" campaign, which aims to make digital banking more accessible to more Filipinos by leveraging the company's innovations that are meant to make money management easier, more personalized, and rewarding.
One of the digital banking innovations that Maya is featuring for the campaign include its consumer savings account that offers easy account opening with just one valid ID, a high interest rate of up to 10% p.a., daily interest crediting, and customizable personal goals. Maya is also the first finance app that allows customers to use their own @username, making sending and receiving money much easier, while also offering a physical Maya card that's accepted at over 80 million merchants worldwide.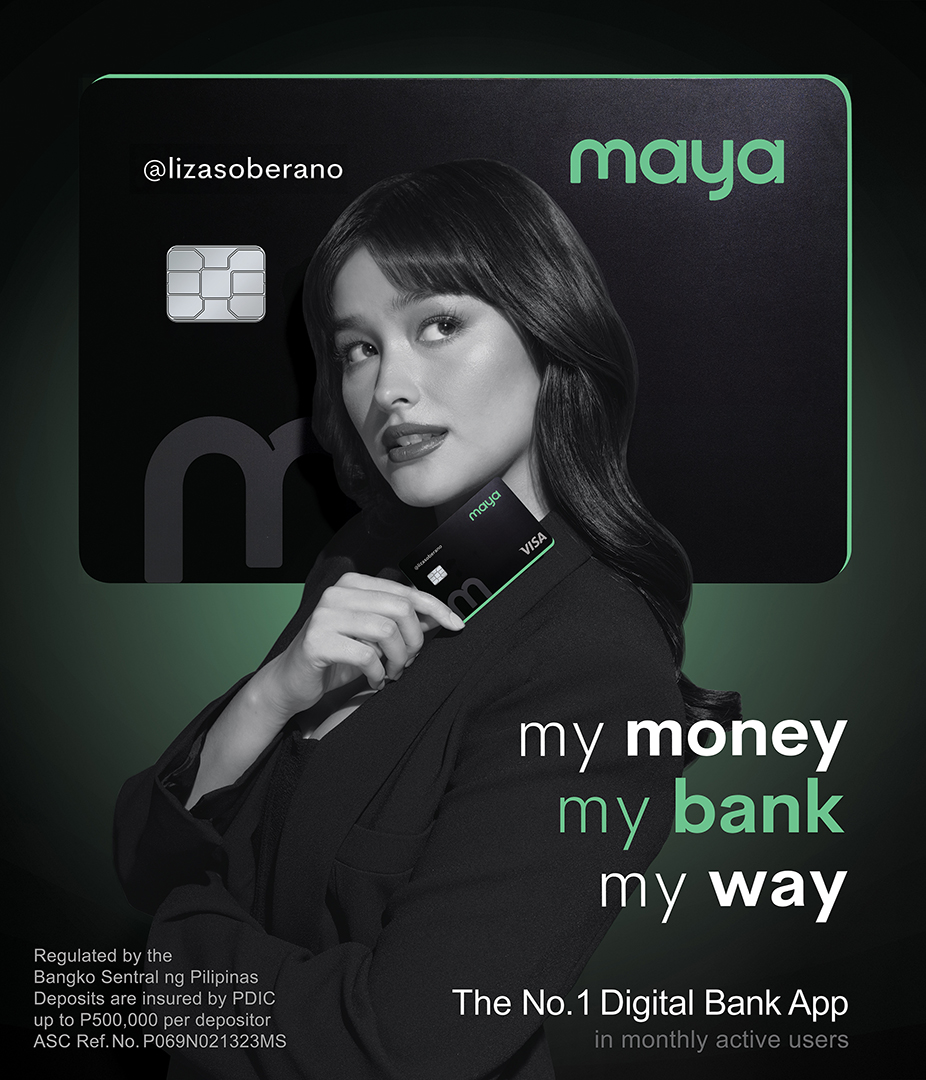 "Filipinos trust banks and like the convenience of e-wallets. By providing an all-in-one digital banking app where people can save, spend, borrow, and invest seamlessly, we have simplified the whole financial services experience for consumers. Our strategy has allowed us to deliver a superior and unmatched banking and payments experience. Moreover, we've seen firsthand that customers who save or borrow transact 2 to 3 times more than payments-only users. Our innovations, such as daily interest crediting and gamified savings, have led to a stickier app experience, more types of transactions, and greater share of wallet," said Shailesh Baidwan, Maya Group President.
To help Maya push its new campaign, the company has signed Hope Elizabeth "Liza" Soberano as its new Maya Brand Ambassador and Chief Advocacy Officer. According to the company, Soberano co-created Maya's new marketing campaign and will also "champion shared advocacies for financial inclusion with Maya and lead key initiatives, starting with a joint activity for Save The Children, the world's leading independent organization for children, which Liza has been the ambassador of since 2021. At the same time, she will help drive the advocacy agenda within Maya from their product roadmap to company culture."
"I'm excited for everyone to level up their banking experience with me through Maya because I love using their app. On top of that, working with Maya truly feels like a level up for me – it's a joy to collaborate with them creatively, and I'm excited for the professional challenge of becoming their Chief Advocacy Officer," Soberano said.
More information on Maya and it's services can be found on maya.ph and mayabank.ph