Lenovo Philippines has officially launched their latest high-end smartphone – the Lenovo Vibe Z. The new device was originally unveiled at the Consumer Electronics Show last January and is the company's first LTE-capable smartphone.
"Lenovo continues to innovate to bring new and exciting products such as the Vibe Z, which won Laptop Mag's Best Smartphone award at the recent CES, to the market in order to achieve our ultimate goal of becoming the leader in the PC Plus era. Out latest premium smartphone is elegantly designed and boasts high performance and custom software to ensure that users can truly have the best smartphone experience now at the speed of LTE," said Michael Ngan, Country General Manager, Lenovo Philippines.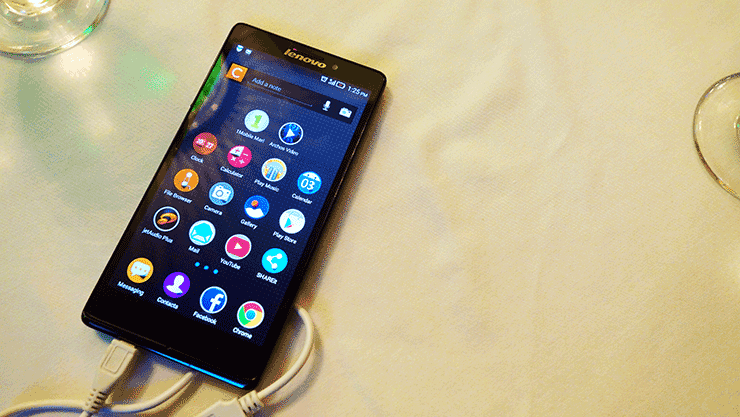 The Vibe Z
Along with LTE, the Vibe Z also features a 5.5-inch full HD IPS touch display with a screen resolution of 1920 x 1080 pixels giving it a pixel density of 400 pixels per inch. It also features a 13-megapixel rear camera with an aperture of f1.8 and a 5-megapixel front facing camera.
Lenovo's latest offering is powered by a 2.2GHz Qualcomm Snapdragon 800 quad-core processor, 2GB of RAM, a 3000 mAh battery, and runs Android's 4.3 JellyBean OS. Storage options are limited to the Vibe Z's 16GB of internal storage; it doesn't have a microSD slot for expanded storage. Other connectivity options include 802.11ac WiFi and Bluetooth 4.0.
The body of the Vibe Z is encased in laser-etched "fabric-feel" textured plastic while the screen is protected by Gorilla Glass 3. The whole device measures only 7.9mm thin and weighs only 147 grams.
The Lenovo Vibe Z is now available at authorized Lenovo smartphone dealers for an SRP of Php24,000. It comes in either Titanium or Silver (color; not material).
DOit Apps
Along with the Vibe Z, Lenovo also introduced a new line of mobile software dubbed DOit apps which include the SHAREit, SECUREit, SYNCit, SNAPit Cmaera, and SEEit Gallery apps.
"Lenovo continues to innovate to lead in the PC Plus era, churning out new and exciting products int he market to provide our customers a premium mobile experience. Our DOit apps is the perfect pair to our elegant and powerful smartphone and tablet devices that make our products incredibly simple to use and compatible with virtually any other device a user wants to share and sync with," said Michael Ngan, Country General Manager, Lenovo Philippines. "The DOit series of apps zeros in on the ways people use their devices, making their experience safer, more efficient, and just overall better."
Here's a short description and a video of each DOit app courtesy of Lenovo:
SHAREit – shares information instantly between multiple devices without network charges.
SECUREit – speeds up devices and secures them from viruses and malware.
SYNCit – backs up and restores contacts, SMS messages, and call logs.
SNAPit Camera – provides a powerful camera app with multiple shooting modes.
SEEit Gallery – allows one-touch creative editing and efficient photo management.
Lenovo's SHAREit app comes preloaded on all new Lenovo Android-based tablets and smartphones and is also available for download on the Google Play Store and Apple App Store for free. SHAREit is also available for download for Windows PC users on enovo's website.
SYNCit and SECUREit come preloaded on all new Lenovo Android smartphones and selected tablets. Both are free to download on the Google Play Store for Lenovo and non-Lenovo devices (may not be compatible with all devices).
Among the DOit apps, only the SNAPit Camera and SEEit Gallery apps are exclusive to Lenovo tablets and smartphones.