KOF Final Battle – AllStar, the latest mobile game from SNK Corporation and VNG, is now available for download for both iOS and Android. The new title developed by SNK Corporation Japan and published in Vietnam, Thailand, Indonesia, and the Philippines by VNG, is a card-battle strategy mobile gacha game featuring characters from The King of Fighters, The Last Blade, and Samurai Shodown.
Here's a description of the game's plot from the press release:
"The game's plot comes from the popular The King of Fighters game series. KOF is a martial arts tournament organized by Geese in 1979 to search for strong fighters to help him conquer South Town. When the team members join the KOF tournament, they are sucked into a space rift, bringing them to another world, converging with characters from Samurai Shodown and The Last Blade. The characters (Kyo Kusanagi, Iori Yagami, Mai, Orochi, Terry, Kula, Athena Asamiya, Naokoruru, Tachibana Ukyo, and other gladiators) must fight together to return to their world."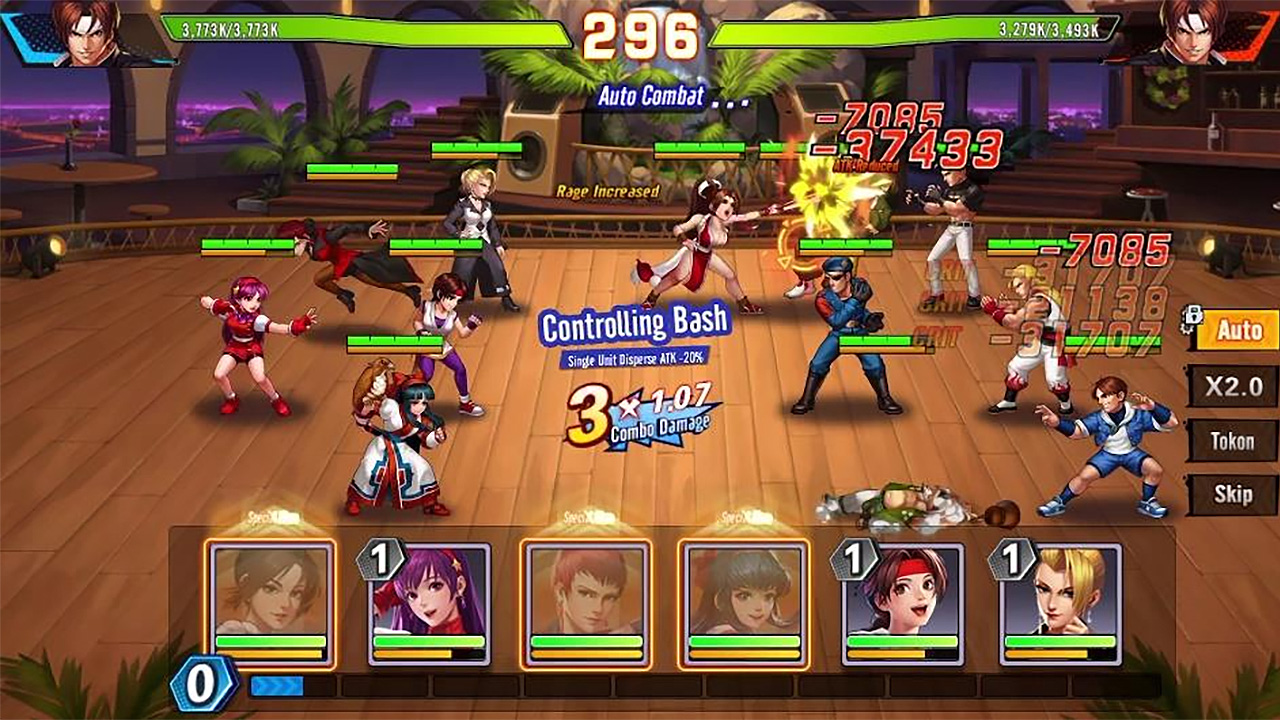 KOF Final Battle – AllStar lets players build teams of characters from the aforementioned franchises. Each character features unique skills or traits and players will be able to execute combos that may activate additional bonuses to help them in battle. The game also features classic in-game sounds and effects from The King of Fighters, Samurai Shodown, and The Last Blade. Other game modes and features of KOF Final Battle – AllStar include an AFK mode, which is an auto fighting mode, as well as several mini-games such as throwing darts, jumping over obstacles, and shooting birds, wherein players can earn additional resources.
KOF Final Battle – AllStar is now available for both iOS and Android. More information on the game as well as the promotions VNG Corporation is hosting for the game's launch can be found on the official website.