ASUS is giving you a reason to go out this summer with its currently running "Recharge Your Zen" promo that will give those who purchase the company's ZenPower power banks a chance to win one of three ZenBook 13 laptops.
Those who purchase any ASUS ZenPower power bank from accredited ASUS and Zenfone stores, kiosks, as well as online stores such as the official ASUS Online Store, Lazada, and Shopee from April 15 to June 29, 2019, will earn raffle entries for the promotion.
Three raffle draws will be held – April 30, May 31, and June 30, 2019, with one ZenBook 13 (worth PHP 54,995) being given away per draw. Those who fail to win during one of the earlier raffle draws will still be eligible to win in the next.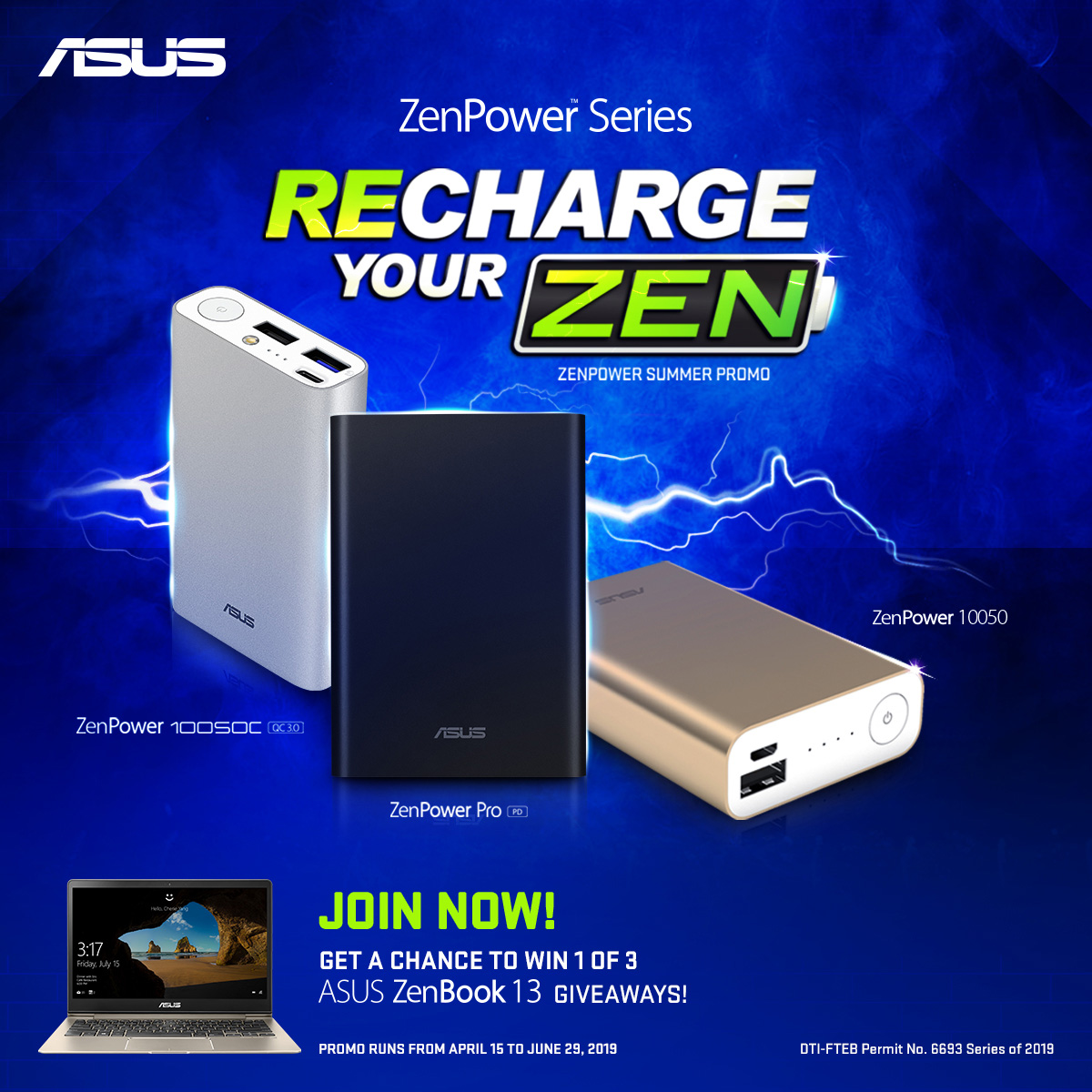 The eligible ZenPower power bank models to earn raffle entries include the ZenPower Slim 3000, ZenPower Slim 6000, ZenPower 10050 with Bumper Case, ZenPower Pro 10050, ZenPower 10050 QC 3.0, ZenPower Ultra, and ZenPower Pro (PD).
Each valid purchase will correspond to one raffle entry and must be registered via the promotion website to confirm the raffle entry.
The winner of each raffle draw will be notified via registered mail, email, call, and SMS, within after the draw by an ASUS representative for verification and to receive instructions on how to claim their prize.
The full mechanics of the ASUS "Recharge Your Zen" promo can be found on the official Facebook page.