Square Enix brought their widely successful mobile game Final Fantasy Brave Exvius to the Philippines for the first time at ESGS 2019 and made several announcements during their time at the three-day event, including several details pertaining to Season 3 of Final Fantasy Brave Exvius.
The first announcement Square Enix made at ESGS 2019 for Final Fantasy Brave Exvius is the planned addition of two more supported languages – Thai and Bahasa Indonesia. Currently, the game supports six (6) languages including English, French, German, Spanish, Korean and Traditional Chinese. The two new supported languages will bring the total to eight languages. No release date was announced for the two new languages but they are currently in development and more information will be revealed soon.
Secondly, Square Enix also announced several details on the upcoming Season 3 of the game's global version. First off, a transitional update will be released on November 7, 2019, that will bridge the gap between Season 2 and Season 3. In the transitional story update, which will only be available for a limited time, players will go on an adventure with Aldore King Rain, who they can summon from Nov. 7 onwards.
It was also announced that the protagonist of Final Fantasy Brave Exvius Season 3 will be Fina, one of the game's most popular female heroes. Previously, the main protagonist of Season 1 was Rain while Lasswell was the protagonist of Season 2.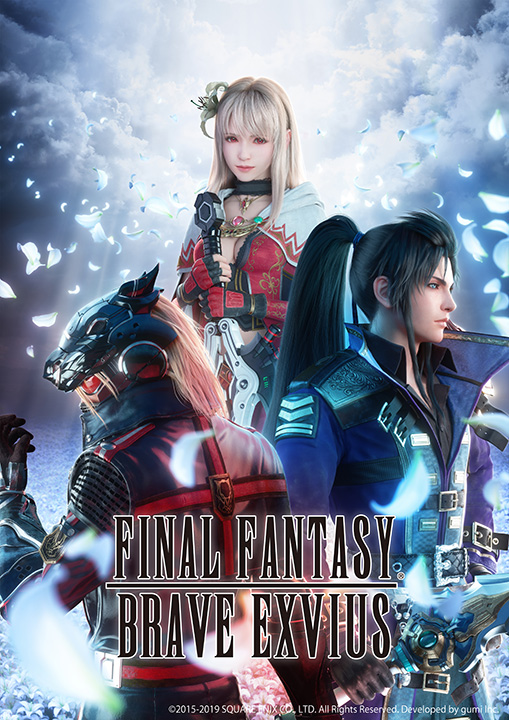 There's no word yet on the global release date for Final Fantasy Brave Exvius Season 3 but we should hear more information on that soon after the latest update comes out on November 7, 2019. For those who are interested in getting into the game, there is an ongoing promotion that will give new players a chance to receive up to 4000 Lapis and a guaranteed 5-star EX Summon Ticket.