Cougar has unveiled new versions of their CMX series of modular power supply units. The 3rd generation of CMX PSUs feature an updated internal and external design and offer multiple improvements along with a more affordable price.
The Cougar CMX v3 series are designed with a black and orange metallic coating with honeycomb-shaped vent holes. The CMX v3 also features a 140mm ultra-quiet and temperature controlled cooling fan which helps keep the PSUs temperature at under 40-degrees ambient temperature even at 100% power output. Cougar was also able to reduce the length of the CMX v3 series to 160mm which is rare for PSUs at 850-watts and above. The modular cable system of the CMX v3 series uses new flat cables for better cable management.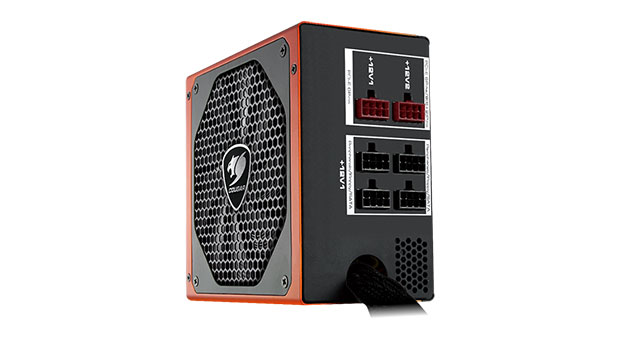 The new CMX v3 series is 80Plus Bronze certified with a peak efficiency of 88% and are available in 550-watt, 700-watts, 850-watts, and 1000-watt configurations. The standby power consumption of the CMX v3 series is now under 0.3W which makes it ErP 2013 compliant.
Cougar's new CMX v3 series PSUs are now available for $109 for the 700-watt, $129 for the 850-watt, and $159 for the 1000-watt version. More information can be found on the CMX v3 product page.