Corsair has released white variants of their Dominator Platinum RGB DDR4 memory kits, adding to the company's ever-growing lineup of products available in white color schemes including the 220T case, H100i RGB Platinum SE Liquid CPU Cooler, and iCUE QL RGB PWM fans, among others.
The new white variant of the Dominator Platinum RGB features a white finish with gold accents as well as 12 ultra-bright individually addressable Capellix LEDs. The modules feature a "custom high-performance" PCB with the company's patented DHX cooling system that embeds the heat spreader directly into the PCB for better cooling efficiency. Just like the rest of Corsair's iCUE-compatible Corsair components and devices, the LEDs on the Dominator Platinum RGB can be customized and synchronized via the company's iCUE software.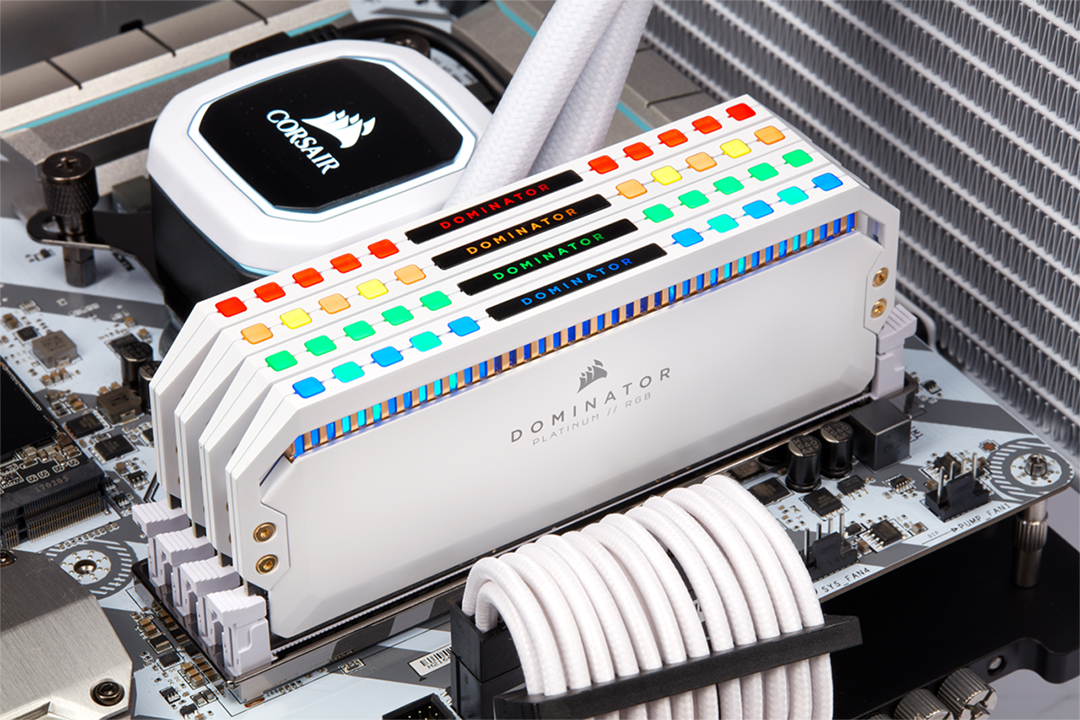 The white Dominator Platinum RGB kits are available in frequencies up to 4,000MHz and capacities up to 128GB (16GB x 8) as well as specific kits optimized for either Intel or AMD. The kits are backed by Corsair's limited lifetime warranty and Corsair's worldwide customer service and technical support.
There's no word yet as to when the white variant of the Corsair Dominator Platinum RGB DDR4 kits will be available and at what price but they should be priced similarly to their original counterparts.