Voyager Innovations Inc., a wholly owned subsidiary of Smart Communications, Inc., have officially launched Babble Messenger  – the Philippine's own mobile messenger app.
Developed by and for Filipinos, Babble incorporates features and options that appeal to the local community. These features, aside from the standard one-to-one chatting, include Secret Messaging that lets users send messages that automatically erase themselves 10 seconds after opening akin to Snapchat. They've also included categorized Chatrooms such as Gaming, Fashion, and Travel, that provide venues for users to meet other like-minded individuals. Group Messaging is also included as well as Stickers.
What sets Babble Messenger apart from the slew of other mobile messenger apps available on the Android or Apple app store is Voyager's user-driven development philosophy wherein their development decisions and direction will depend on the needs, wants, and demands of the community. Voyager is also encouraging the community to police itself by allowing users to block those they see as inappropriate.
"It's already a given that Pinoys love to chat – we are, after all, the so-called 'texting capital of the world'," said Benjie Fernandez, Chief Operating Office at Voyager, "Babble Messenger hopes to answer to many Filipino's insatiable appetite to talk and socialize, whether it's with their significant other, their group or [sic] friends, or with other chatters they randomly meet onlne."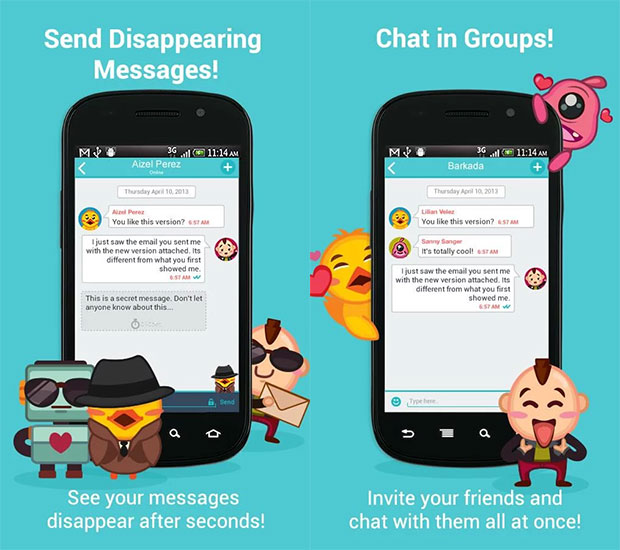 Users of SmartNet, Smart's free mobile portal, will be able to use Babble with no data charges while standard data charges apply for non-SmartNet users and subscribers of other networks.
Babble is now available for download on the Google Play Store and the Apple App Store. As of this writing, there are currently no plans to bring Babble to Windows Phone devices.