ASUS has officially launched its new line of motherboards powered by Intel's latest Z270 chipset for 7th generation "Kaby Lake" Intel Core processors. The new line consists of models from the company's ROG, TUF, and the new PRIME series of motherboards.
The new ROG series of Z270 Kaby Lake motherboards include the Maximus IX Formula, Maximus IX Code, and Maximus IX Hero as well as the Strix Z270E Gaming, Strix Z270F Gaming, Strix Z270G Gaming, and Strix Z270H Gaming, while the new TUF series only comes in one model – the TUF Z270 Mark I.
The new Prime series, the company's latest series of motherboards for mid-range to entry-level users, will be available in five models – the Prime Z270-A, Z270-K, H270-PRO, H270-Plus, and B250M-A.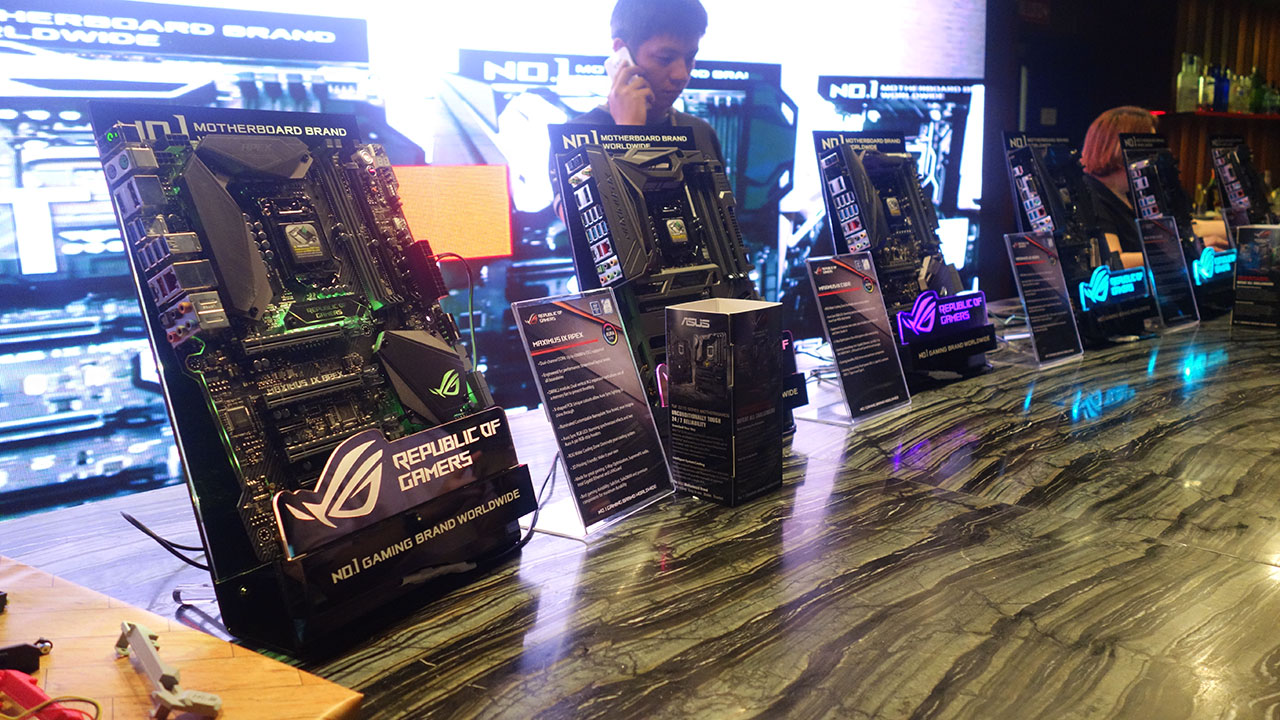 The new line of motherboards all feature the company's Aura Sync RGB lighting technology and are compatible with the new 3D-printable motherboard customizations ASUS has released.
We've listed down the pricing for the new set of ASUS Z270 Kaby Lake motherboards below:
| | |
| --- | --- |
| Motherboards | SRP |
| ROG Maximus IX Formula | Php 23,540.00 |
| ROG Maximus IX Code | Php 21,490.00 |
| ROG Maximus IX Hero | Php 16,380.00 |
| ROG Strix Z270E Gaming | Php 12,960.00 |
| ROG Strix Z270F Gaming | Php 11,940.00 |
| ROG Strix Z270G Gaming | Php 13,640.00 |
| ROG Strix Z270H Gaming | Php 10,240.00 |
| TUF Z270 Mark I | Php 16,710.00 |
| PRIME Z270-A | Php 11,940.00 |
| PRIME Z270-K | Php 9,630.00 |
| PRIME H270-PRO | Php 8,110.00 |
| PRIME H270-PLUS | Php 7,640.00 |
| PRIME B250M-A | Php 5,610.00 |