ASUS has launched its "Create With ProArt" campaign where participants can get a chance to win one of two ASUS ProArt professional monitors. From September 11 to 30, 2021, interested participants can share their best creative work (video/photo/digital drawing/etc.) on their social media accounts to join the campaign. At the end of the campaign, two (2) winners will be chosen via electronic raffle, one will take home a PA278QV ProArt Monitor while the other will get a PA248QV ProArt Monitor.
Here's how to join the ASUS "Create With ProArt" campaign:
Post a photo of your best artwork creation (Video/Photo/Digital Drawing etc.) on your social media accounts (Facebook, Instagram, Twitter, Tiktok). The post should be publicly visible.
In the caption , tell us "Why do you need an ASUS ProArt monitor and how can it help improve your creativity?" with the hashtags #CreateWithProart #ASUSProArtMonitors #GAPxASUS
Fill up the form at the official campaign website (https://woobox.com/gx7iuu)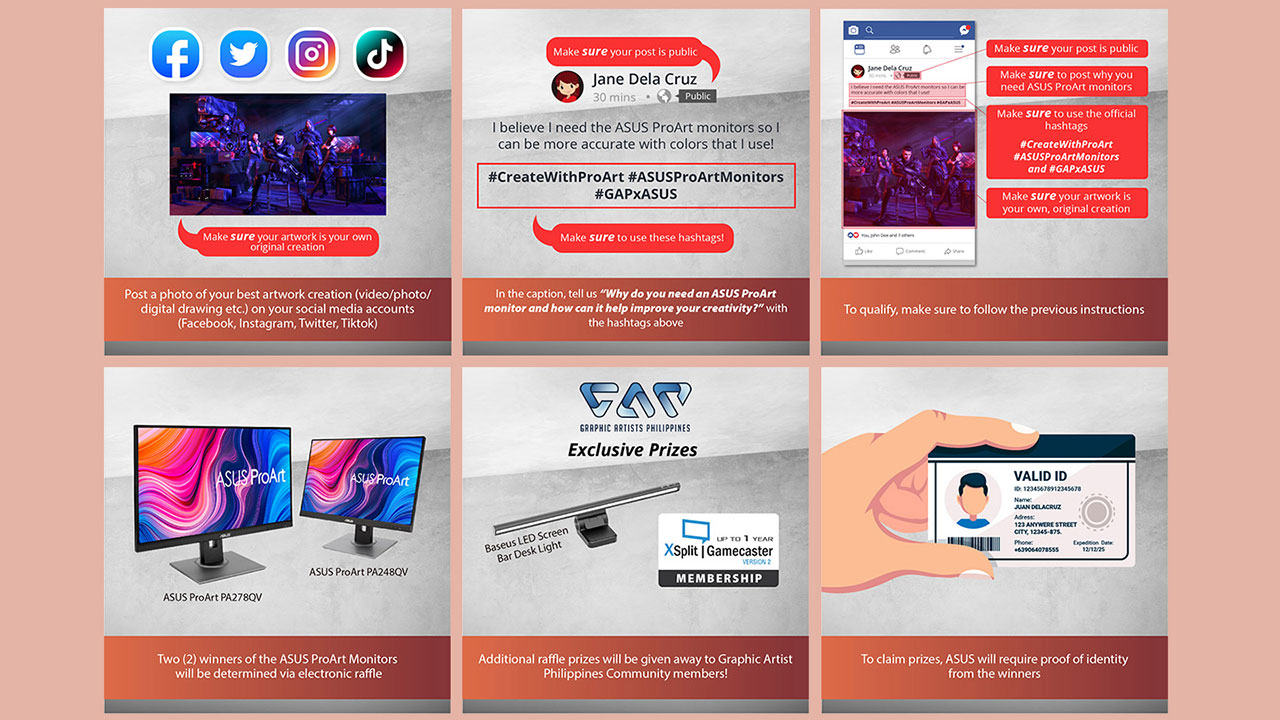 Additionally, raffle prizes will also be given away to members of the Graphic Artist Philippines Community, including five (5) xSplit 3-Month Licences and five (5) Baseus LED Screen Bar Desk Lights.
More information on the ASUS "Create With ProArt" campaign can be found on the official campaign website.