AMD has officially unveiled the Ryzen 9 4900H, the company's most powerful mobile gaming processor so far. The new processor is being introduced only a few months after the Ryzen 7 4800H was showed off at CES 2020.
The Ryzen 9 4900H features same eight cores, sixteen threads, 12MB cache, and 45W default TDP as the 4800H but features an additional graphics core (eight vs seven) and higher frequencies. The 4900H has a base clock of 3.3 GHz (vs 2.9 GHz) and a boost clock of up to 4.4 GHz (vs 4.2 GHz). It also has a graphics frequency of up to 1750 MHz (vs 1600 MHz).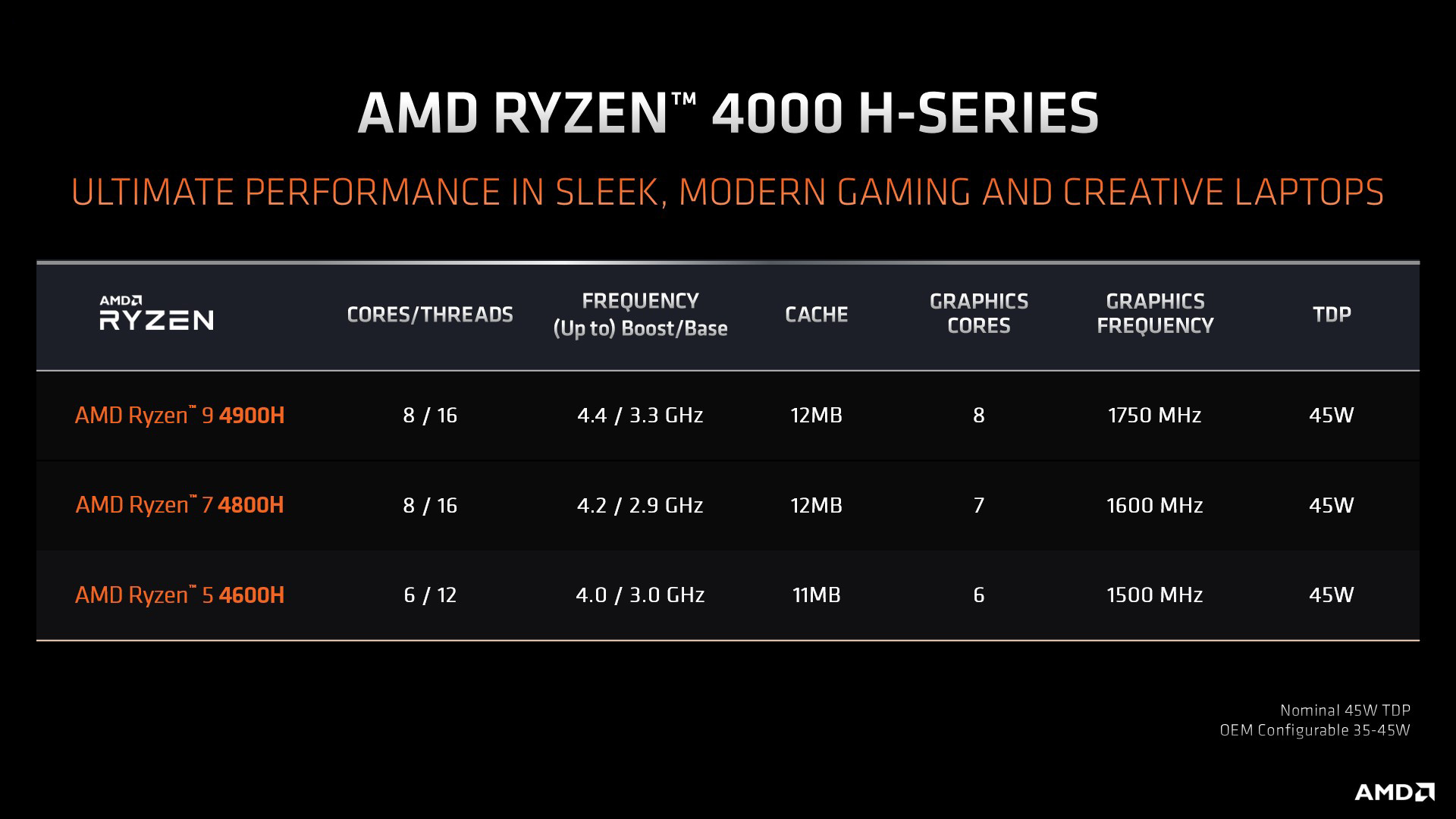 The AMD Ryzen 9 4900H is set to appear in high-end gaming and productivity laptops sometime in the Spring of 2020 so, hopefully, we won't have to wait that long for hardware manufacturers to release laptops that utilize the chip to see just how much of a difference its higher clocks and other features will make against the 4800H and other processors in the same range.