AMD is finally releasing the 2nd generation of its Ryzen desktop processors this week, which include two new Ryzen 5 8-core, 16-thread models and two Ryzen 7 6-core, 12-thread models. All four models will be available starting April 19, 2018, and several retailers have already opened pre-orders since last week.
"Second generation Ryzen desktop processors take everything that made the original Ryzen so groundbreaking and makes it better – great performance combined with advanced technology to deliver an amazing experience for the most demanding users," said Jim Anderson, senior vice president and general manager, Computing and Graphics Group, AMD.
Unlike the 1st generation Ryzen processors, all the models in the new series now include AMD Wraith coolers. The Ryzen 7 2700X comes with the Wraith Prism cooler, the Ryzen 7 2700 and Ryzen 5 2600X come with the LED and non-LED version of the Wraith Spire, respectively, and the Ryzen 5 2600 comes with the Wraith Stealth.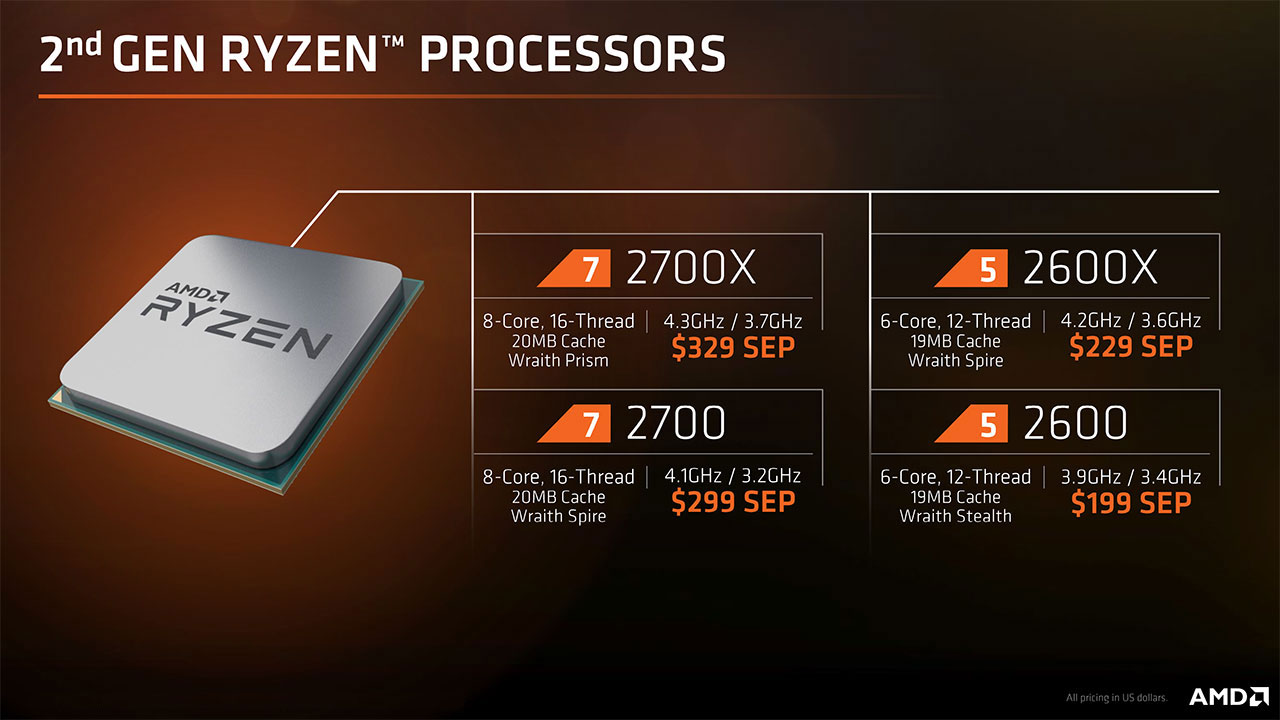 All new 2nd generation Ryzen desktop processors support the new AMD X470 chipset while last year's 300-series chipset is also compatible via a BIOS update. Several motherboard manufacturers including ASRock, ASUS, Gigabyte, and MSI have already released new X470 chipset motherboards while BIOS updates for X370 chipset motherboards have already been released.
The local pricing of the new AMD 2nd generation Ryzen desktop processors have also been announced. The Ryzen 7 2700X will be priced at an SRP of PHP19,000.00, the 2700 has an SRP of PHP17,600.00, the Ryzen 5 2600X at PHP12,750.00, and the 2600 at only PHP11,300.00.